2021 Fall CRHCP Session
Event Date: 8/3/2021 - 10/22/2021

Event Overview
NARHC's Certified Rural Health Clinic Professional (CRHCP) Course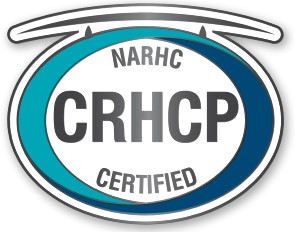 FALL SESSION REGISTRATION OPEN NOW!
Course Access Begins Tuesday, August 3rd, 2021!
NARHC is offering Directors, Clinic Administrators & other RHC leaders a unique full-spectrum course designed to teach you how to operate a successful Rural Health Clinic. Upon course completion & attainment of an 80% or higher exam score, you will earn a CRHCP certification.
Enrollment: Begins June 2021 with course access available Tuesday, August 3rd, 2021. Download the PDF form HERE (please note that your card will not be charged until registration opens) and return OR register online. As soon as your payment has been processed, you will receive an email notification with login instructions for the course.


Cost: NARHC Member $450, Non-Member $600
Member Rates: Save $100-$125 per person on registration by being a NARHC member! Not a current member? Click on the Join Today on the right-hand side of the page to fill out a membership application. Unsure if you're a member? Call us and we'll be happy to check your status for you (866-306-1961).


Course Format: The course content is all online with an online proctored final exam. The final exam test date will be on Friday October 22nd, 2021.

Internet Explorer will not allow you to navigate properly through the course content. It is recommended that you use Chrome as your browser for all NARHC courses.



Length of Course: Approximately 15-20 hours. Most people require 4-6 weeks to complete.


Content: The CRHCP Course consists of 3 modules: Admin & Finance, Billing & Coding, and Regulatory Compliance & Quality, with short pre-tests throughout each module. To see the Learning Objectives, Click Here.


Pre-requisites: None.


Final Exam: The final exam will be an online proctored exam only. It is 100 questions with multiple choice format.
What if I don't Pass the Exam: 1 free re-take of the test will be allowed within the first 60 days (on-line). If you do not pass the exam on the 2nd attempt you will have to re-take the course at full price at the next course offering.


Maintaining Certification:


To maintain your certification, you will be required to participate in a Free 1-hour NARHC Sponsored TA Call, attend a NARHC Conference and pay a $75 maintenance fee.

TA Call

• TA Calls are offered throughout the year and will be posted on our website and our Technical Assistance Forum. Subscribe to our Forums HERE.
• The TA Call is required in the calendar year following you obtaining your initial certification.
• TA Call codes need to be submitted via our website. (Please refer to the FAQ for instructions)

NARHC Conference

• You must attend a NARHC Conference the same year you are to renew your certification. CLICK HERE for the most current Conferences available.
• Conference are offered twice a year.

Maintenance Fee

• A Maintenance fee of $75.00 will apply before the new certification is issued
• Certification is valid for 2 years provided all of the above requirements are successfully met by the required deadlines. Maintenance of your certification is required every 2 years. TA Call every other year and the NARHC Conference and $75 fee on the off year.

If any of these requirements are missed, certification will lapse, at which time the course will need to be retaken at the cost of the current registration fees. *Under special circumstances only, we will consider a grace period to re-certify. Additional fees may apply*
Cancellation Policy
CRHCP Cancellation Policy
Once a participant has accessed the course, a refund will no longer be available. If a participant has not accessed the course, you will be eligible for transfer of registration fees to another participant or a full refund less a $25 administration fee. If you have any questions or concerns, please reach out to us.
Initial Login:
You must login no later than 2 weeks after your registration date. Failure to do so will result in you being "dropped" from the course with no refund. We currently have a waiting list and want to make sure that all participants are logging in and not taking a spot that someone else could have had.