NARHC Selects 2023 Bill Finerfrock Health Policy Fellow
Michael Tackitt, Brownfield Regional Medical Center, Brownfield, Texas
02/09/2023
Dear RHC Community,
Bill Finerfrock's legacy of lobbying and representation is one of the major reasons why the RHC program has survived numerous legislative threats over the last several decades. Bill aggressively defended the program from cuts and harmful changes, while ensuring NARHC educated and trained RHC professionals like you and I. Several months ago, I received an email from NARHC about a new fellowship that was created to honor Bill's legacy by growing a new generation of leaders and advocates within the RHC community. I felt a calling to this fellowship and after serious consideration, I applied and was ultimately chosen for the program.
I wanted to take a moment to introduce myself to the NARHC community and give a brief history of my career and how I ended up managing a rural health clinic. I began my medical career in 2004 when I enlisted in the Army as a Combat Medic, serving three active duty years and six years in the reserves. After leaving active duty I enrolled at South Plains College in Levelland and attained an Associate of Applied Science degree in EMS and my paramedic license. I worked for several EMS agencies and eventually ended up as the Deputy Director of EMS at Brownfield Regional Medical Center EMS in West Texas. During my tenure as Deputy Director of EMS I went back to school, attaining my Bachelor of Science in Business Administration from the University of Massachusetts. I served several years in this position, then in March of 2019 I was asked by the hospital C.E.O. to leave EMS and manage the Rural Health Clinic.
The sudden switch from being a paramedic and managing an EMS service to running a rural health clinic was jarring and difficult. I felt overwhelmed by the rules and regulations and frankly worried that I had bit off more than I could chew. Fortunately, my hospital leadership brought in a subject matter expert the day I was hired, JoeAnn Moore, and she held my hand through the transition. Joe helped me study for my CHRCP and has been a constant source of information and guidance. Her knowledge, experience and friendship is the reason I am still working in the RHC.
I have set two goals for myself during this fellowship. First, I want to learn about the lobbying efforts that NARHC is leading and lend my unique life experiences to help guide legislation that is helpful for all RHC's. Second, I want to continue to grow my knowledge about the rules and regulations that apply to RHCs and become a resource for new clinic managers to utilize when they need help or guidance. I believe that all new RHC leaders need a "JoeAnn" in their corner and I want to be that person for as many people as possible. I am honored to serve through the Bill Finerfrock Health Policy Fellowship.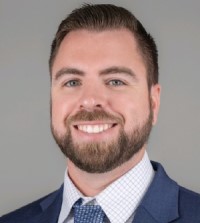 I will be spending the month of June working from the NARHC Washington D.C. office. During the fellowship, I can be reached at
Michael.Tackitt@narhc.org
.
Sincerely,
Michael Tackitt, CRHCP, Licensed Paramedic