Ron Nelson Award
Ron Nelson Award Nominations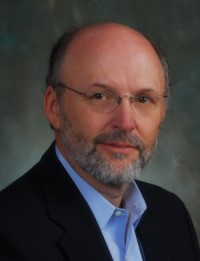 Recognize Achievement:
Every October NARHC recognizes and honors an outstanding leader and promoter of Rural Health Clinics with the Ron Nelson Award. Nominate an individual who has dedicated their time and talent to advancing the health and well being of others through the RHC program.
Nominations will be accepted from members through June 30th. Recipients do not have to be NARHC members. This sign of our appreciation and national distinction will be awarded at the NARHC Annual Meeting in October.
Click here for the Ron Nelson Award Nomination form. Questions, email trynberg@narhc.org or call 866-306-1961 x2.
Who Was Ron Nelson?
Bill Finerfrock
Co-Founder and Former Executive Director
National Association of Rural Health Clinics
In 2011, the National Association of Rural Health Clinics created the Ron Nelson award in memory of our co-founder. Ron L. Nelson passed away on June 11, 2011 at the age of 58 after a year-long battle with cancer.

Who was Ron Nelson?

Ron Nelson, PA-C was the co-founder and first President of the National Association of Rural Health Clinics (NARHC) and a recognized leader in rural health.

Ron was raised in rural Michigan on the family farm in Grant. His experience growing up in rural Michigan played a central role in his work towards improving access to quality healthcare.

Although Ron's physical presence left us on that sad day in June, he lives on in the hearts and minds of the thousands of people whose lives he touched. Ron's commitment to his patients was legendary. His approach to healthcare was perhaps best captured by former colleague Kortnie Karp, a physician assistant who practiced with Ron at the Rural Health Clinic (RHC) in Grant. Talking about the advice Ron shared with her when she first started practicing as a PA, she said Ron told her, "… treat all patients with respect and dignity, truly as if they are your own family member."

Ron possessed the unique ability to connect with his patients in rural Michigan as well as with national health policy makers in Washington, DC. When explaining a complex health policy issue, he would often relate a story about a patient he had just seen and how the policy was adversely affecting his patient's ability to get access to affordable, quality healthcare.

For example, for many years, Nelson was the primary provider for a large Amish community in Newaygo County, Michigan. He would often recount stories about making house calls because his patients wouldn't come in from the fields during day light and wouldn't drive their horse and buggies to the clinic at night. Ron once quipped that he wished he had a nickel for every stitch he ever placed on an Amish farmer's hand by gas lantern.

Ron never lost his love for life on the farm providing a home for many assorted farm animals – many often arriving as payment in lieu of cash – for healthcare provided to his Amish patients.

With Ron's death, the Rural Health Clinics community lost one of our most passionate advocates.

Creating NARHC

I first met Ron in 1985. I was newly hired as the American Academy of Physician Assistants Director of Federal Affairs and Ron was Chair of the AAPA's Government Relations Committee. Ron and I worked together closely on a variety of federal PA legislative and regulatory issues.

Not long after meeting Ron he told me he was hearing troubling stories from fellow PAs about how they were struggling to keep the doors open at the RHCs in which they worked. Other PAs wanted to establish new RHCs but were encountering various bureaucratic roadblocks or couldn't get answers to basic questions about the RHC program.

We also found that when we did uncover information about the RHC program it was often wrong or outdated.

In our efforts to try and help these PAs, Ron and I soon realized that there was no easy source for getting accurate answers to RHC questions and more importantly, no voice in Washington to advocate for needed changes to the RHC program.

In 1987, while sitting at Ron's kitchen table in White Cloud Michigan, we conceived of the idea of creating an organization that could serve as a source of information for and about RHCs and also give voice to the RHC community in the halls of Congress and in the bureaucracy charged with overseeing the program. In the absence of any organizational home for RHCs, Ron and I decided to create one – the National Association of Rural Health Clinics.

Ron's passion for ensuring that his patients – regardless of their ability to pay – got the best care possible, was a hallmark of his career. It certainly inspired me – a non-clinician – to do what I could from an advocacy standpoint to support him and other clinicians in their work to provide quality, affordable healthcare in rural America.

In addition to being the co-founder of NARHC, Ron later established the Michigan Association of Rural Health Clinics and served as the group's first Executive Director. Ron helped establish many Rural Health Clinics in Michigan and other parts of the country and developed Michigan's first mobile Rural Health Clinic.

Becoming a PA

Understanding how and why Ron Nelson became a physician assistant is important to completing the picture of this man who inspired so many others.

Ron knew from an early age that while he loved "life on the farm" a life as a full-time farmer was not for him. Instead, he developed an interest in healthcare.

Going to college and medical school didn't seem likely when Ron graduated from Grant High School so he decided to go to nursing school and soon after became an Administrator at Grant Community Hospital. Ron learned about the PA profession from some local physicians and was immediately intrigued but he wasn't in a position to go to a formal PA program because there were none in Michigan at the time. Ron discovered, however that the recently created PA certification program allowed "informally trained" individuals to sit for the exam and become certified as PAs. Ron chose to go that route and proceeded, with the help of local physicians, to create his own program with the intent of challenging the national exam.

Not surprisingly, in 1978 Ron passed the PA certification exam on his first attempt and remained a certified PA throughout the remainder of his career. Later, Ron was appointed to the Michigan Board of Osteopathic Medicine becoming one of the first PAs in the country appointed to a medical board.

Ron's work on behalf of Rural Health Clinics was recognized at the federal level when he was appointed to the National Advisory Committee on Rural Health and Human Services by President George W. Bush.

Clinically, Ron was passionately committed to preserving and improving the health of the patients he served. He always made time for people and did not turn anyone away. He was particularly loved by his Amish patients, who especially appreciated his house calls. He loved the agrarian lifestyle, his horses and spending time in the western mountains.

Conclusion

Ron was not only one of my best friends but a mentor and association partner as well. He inspired me and so many others to be the best that we can be and to never forget those who are less fortunate.

I grew up in suburban Philadelphia and have lived much of my adult life in the Washington, DC metropolitan area. Rural didn't come naturally to me in the same way that it came to Ron. Ron was a firm believer in the each one-teach one method and when we were together in rural Michigan he would invite me to accompany him on house calls or late night visits to the clinic to see a patient in need. I never saw him complain when the phone rang late at night and he said, let's go, we're doing a house call.

But I also never saw Ron ask a patient how they would pay for the care he provided. He knew his patients who could pay, would. And those patients who couldn't would find some way to let him know that they valued the care he was providing.

Shortly after Ron's passing, NARHC created the Ron Nelson award to honor his memory and recognize those individuals who embody the life and spirit of service to others that Ron practiced every day.