NARHC 2021 Fall Institute
Event Date: 10/18/2021 - 10/20/2021

Event Overview

Northern Kentucky Convention Center in Covington, KY (Cincinnati)
OCTOBER 18-20, 2021 (M-W)
Registration Now Open. Select the Registration tab above to Register Online.
Check Member Status before Registering!
A Conference For and About RHCs
For CEOs, CFOs, Physicians, PAs, NPs, Clinic Managers, Billers & Coders
Earn Continuing Education Credits: TBD CME from AAFP (for MDs, PAs, NPs) and TBD CEUs from AAPC (for coders).
Printable/Downloadable Registration Form
Additionally, we are now offering an online course, the Certified Rural Health Clinic Professional (CRHCP), with an online proctored final exam on October 22nd. This course is a separate registration fee. If you want to attend both the conference and the course, you will be required to pay both registration fees. For more information on the CRHCP course Click Here.
Member Rates: Save $100 per person on registration by being a NARHC member! If you are interested in becoming a member Click Here for the membership application. Unsure if you're a member? Call us and we'll be happy to check your organization's status for you (866-306-1961 x1).
For those interested in being a speaker at one of our upcoming conferences, please see our Call for Speakers page.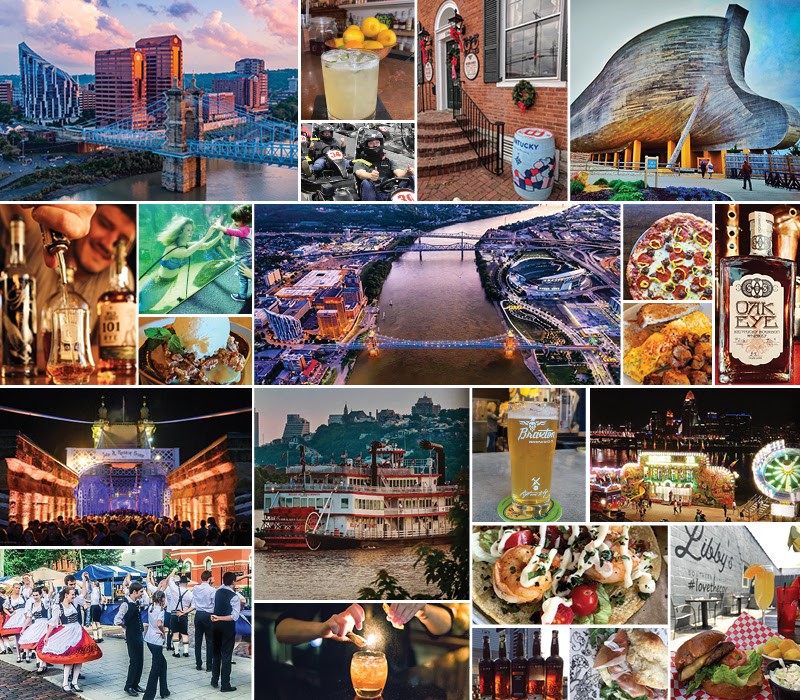 Speakers
WASHINGTON UPDATE POST COVID-19 / COVID TESTING, MITIGATION, VACCINE CONFIDENCE & DISTRIBUTION
Nathan Baugh
Director of Government Affairs
National Association of Rural Health Clinics
Alexandria, VA

Nathan became the Director of Government Affairs for the National Association of Rural Health Clinics (NARHC) in April of 2015. Nathan works on both regulatory and legislative policy at the federal level. He has been involved in issues such as the Chronic Care Management benefit, COVID-19 allocations for RHCs, and telehealth. He worked closely with the federal government on the RHC COVID-19 Testing program and with Congress on the RHC Payment Modernization policy that passed in late 2020.
E&M CODING
John Burns
VP of Audit/Compliance Services
ArchProCoding
Gransevoort, NY
John has worked in healthcare for 25+ years & focuses his efforts on clinical documentation improvement, correct coding, optimization of the revenue cycle & managing compliance risk in healthcare. His current focus with the ArchProCoding centers on providing documentation & coding reviews across the U.S. He has served as a corporate compliance officer & a civilian volunteer to the US Department of Defense. John provides professional audit services and & customized training for qualified healthcare practitioners to identify areas of documentation, coding, and/or billing compliance concerns & offer strategies for risk mitigation. John is also an instructor & teaches many of the ArchProCoding classes (both virtual & on-site) including the Evaluation & Management Documentation & Coding curriculum & the Rural Health & Community Health Coding & Billing Bootcamps. John began his career with an Atlanta-based consulting firm in 1995 & went on to form Modern Conventions in Compliance, Inc. where he served as President & CEO from 2004 to 2013. John then joined Doctors Management, LLC based in Knoxville, TN where he served as Senior Consultant until May 2016 before coming on board with ArchProCoding in 2016. John resides in upstate New York. He has been published in various medical journals and publications including Coding Alert, BC Advantage and Part B News to name a few.
MANAGING MULTIPLE RHCS
Michael Calhoun
Chief Operating Officer
Citizens Memorial Healthcare
Bolivar, MO
Michael has worked for CMH, an integrated healthcare system, since 1999. He also served as President of the Missouri Assn of RHCS (MARHC) from 2016-2019. Michael was named to the Board of Examiners for the 2015 Malcolm Baldrige National Quality Award. The Baldrige Award is the nation's highest honor for organizational innovation & performance excellence. Those selected meet the highest standards of qualification & peer recognition, demonstrating competencies related to customer focus, communication, ethics, action orientation, team building & analytical skills. He has bachelor's and master's degrees in business administration from Southwest Baptist University.
COVID TESTING, MITIGATION, VACCINE CONFIDENCE & DISTRIBUTION / COMMUNITY ACCESS FORUM
Shannon Chambers
Director of Provider Solutions
South Carolina Office of Rural Health (SCORH)
Lexington, SC
Shannon assists private physician offices who desire to convert to RHC status and provides technical assistance to RHCs in maintaining compliance with the South Carolina Department of Health & Environmental Control guidelines. Shannon also provides technical assistance in billing and coding, EHR implementation, and practice management for all RHCs. Prior to joining the South Carolina Office of Rural Health, Shannon worked in multiple physician practices. She has experience in Family Practice, Internal Medicine, Orthopedics, Urology, Pediatrics, and many other specialties. Shannon has been a certified professional coder with the AAPC since 2006. She is also a Notary Public for the State of South Carolina since 2001. In 2015, Shannon became an AHIMA approved ICD 10 CM/PCS Trainer. Shannon has been a key player in the creation of NARHC's Certified RHC Professional course.
CYBERSECURITY BEST PRACTICES FOR AN RHC
Doug Copley
Chief Information & Security Officer
Dickinson County Healthcare
Iron Mountain, MI
Doug Copley is a security and privacy veteran with more than 25 years' experience in information security, data privacy, IT, regulatory compliance, and risk management. Doug has been a Chief Information Security Officer for several organizations and was Chief Privacy Officer for a large financial organization. Doug has specialized experience building out and enhancing security programs in the healthcare, insurance and financial services industries. As Founder and past Chairman of the Michigan Healthcare Cybersecurity Council, Doug is a strong advocate for cybersecurity preparedness and cross-company collaboration. Doug now focuses his time on helping small and mid-sized organizations with cybersecurity preparedness and founded Data Protection Partners, which provides assessments as well as cybersecurity management and oversight services to businesses looking for deep expertise, but on a part-time basis. Doug continues to function as a virtual cybersecurity and data privacy leader and advisor to companies and industry working groups.
THE FUTURE OF INFECTION CONTROL POST COVID
Taylor Cottano
Founder/CEO
Southern Evals
Alexandria, LA
Taylor is the top infection prevention & control regulatory compliance clinical consultant in the nation. He is the founder of Southern EVALS, a regulatory strategy consulting firm. His unique skillset, combining infection control & regulatory compliance, helps organizations implement best practices in infection control while maximizing their ability to protect their patients & staff. He was recently recognized by the IFAH as One of the Top 100 Healthcare Leaders in the Nation. He is one of 24 Board Certified Infection Preventionists in Louisiana, one of 1,000 in the entire United States, and 1 of just over 5,000 in the entire world. Mr. Cottano has helped countless healthcare providers & organizations successfully obtain licensing, certification & accreditation all while most recently helping his clients navigate the COVID-19 Pandemic. He has a bachelor's degree in biology & nursing from Louisiana College. Mr. Cottano has previous experience as a front-line nurse specializing in critical care in medical & surgical intensive care settings. His true passion has always been helping others & is obsessed with helping healthcare providers & organizations get crystal clarity on a direction for success in their future.
PREVENTING CLINICIAN BURNOUT: RETURNING JOY TO PATIENT CARE
Paul F DeChant, MD, MBA, FAAFP
Owner
Paul DeChange, MD, MBA, LLC
San Ramon, CA
Dr. Paul DeChant is a thought leader to C-level executives pursuing organizational well-being. He is an authority on reducing physician burnout by fixing dysfunction in the clinical workplace. He is co-author of the book, "Preventing Physician Burnout: Curing the Chaos and Returning Joy to the Practice of Medicine", speaks internationally, and blogs regularly at www.pauldechantmd.com

He is an experienced physician executive with more than 25 years of clinical and management experience in all aspects of medical group leadership, including quality improvement, strategic planning, financial growth, acquisitions, and Lean transformation.

From 2009 - 2014 he served as CEO of Sutter Gould Medical Foundation (SGMF), a 300-physician medical group. Under his tenure he led a management system and culture transformation based on the theme of "Returning Joy to Patient Care", which:
Achieved the highest levels of provider and patient satisfaction in Sutter Health;

Improved physician satisfaction from the 45th to 87th percentile

Increased profitability while reducing costs;

Recognized as the highest rated in overall care among 170 California medical groups two years in a row
Dr. DeChant graduated Phi Beta Kappa from the University of Oregon with a Bachelor of Science degree. He received his medical degree from the Oregon Health and Science University School of Medicine and earned his Master of Business Administration from the University of Colorado-Denver.
WASHINGTON UPDATE
Bill Finerfrock
Executive Director
National Association of Rural Health Clinics
Alexandria, VA
Bill is the co-founder & Executive Director of NARHC. Under Bill's vision & leadership, the Assn. established the tax-exempt NARHC Research & Education Foundation. The REF will provide financial support for RHC-related research & make financial assistance available to health professionals wishing to do clinical rotations in RHCs. Bill has worked in & with the U.S. Congress & Federal agencies on health policy matters for more than 40 years. He is a 1977 graduate of Penn State University (BA in Political Science). He is also President & owner of Capitol Associates, a government relations consulting firm specializing in healthcare policy. Prior to taking ownership at CAI in 2014, Bill served as the Company's Senior VP for Health Policy from 1993-2013. In this capacity, he works with a number of non-profit organizations including the Advocacy Council of American College of Allergy, Asthma & Immunology, the Healthcare Business Management Association, AHRA The Association for Medical Imaging Management, & the Movement is Life Caucus.
COMMUNITY ACCESS FORUM
Noel Harilson
Director IPA Services
Kentucky Primary Care Association, Inc
Frankfort, KY
In his role at KPCA, Noel supervises a team that services association members as well as members of the KPCA's Clinically Integrated IPA. Among many services, the IPA contracts with Medicaid, Medicare Advantage and Commercial plans on behalf of the network. The IPA provides delegated credentialing for these contracts as well as roster management and KY Medicaid portal support. The KPCA is proud to be the state affiliate for NARHC in Kentucky and is one of a handful of PCAs in the country that specifically supports and advocates on behalf of RHCs. Previously, Noel spent 8 years working for the Kentucky Cabinet for Health & Family Services, including time with the Department for Medicaid Services, Community Based Services, and Disability Determination Services. Noel also has 8 years of experience working with Managed Care Organizations in KY. His areas of focus included dealing with claims, provider network management, and contracting both Medicaid & Commercial lines of business. Noel has served as a board member for the KY Rural Health Assn (KRHA) as well as serving as the KRHA President from November 17-18. He also served on the board of the Kidney Health Alliance of Kentucky. Since 2016, he helped represent the KRHA at the NRHA's Rural Health Policy Institute in Washington, D.C. In addition, he is a Fellow with the Kentucky Population Health Leadership Institute. Noel received his Masters' Degree in Health Promotion from the University of Kentucky in 2006.
IMPROVING PATIENT ACCESS & WORKFLOW IN YOUR RHC
Patty Harper
CEO
inQuiseek Consulting
Shreveport, LA
Patty is CEO of inQuiseek Consulting, a healthcare consulting firm servicing critical access hospitals, rural health clinics and other organization across the United States. She has over 22 years of healthcare experience in healthcare finance and reimbursement, health info. management, compliance and practice management. She began her healthcare career as a hospital controller and reimbursement analyst. Patty holds a B.S. in Health Information Administration (cum laude) from LA Tech University. She is credentialed through AHIMA as a RHIA, CHTS-IM, and CHTS-PW. Patty successfully completed AHIMA's ICD-10 Academy and has been recognized as an ICD-10 Trainer. She is Certified in Healthcare Compliance (CHC®) through the Compliance Certification Board. She has held memberships in regional, state and national organizations throughout her healthcare career including NARHC, NRHA, AHIMA, MGMA, and HFMA. Patty currently serves on the NARHC Board and LRHA.
COVID MEDICAL HOME
Kate Hill, RN
VP of Clinical Services
The Compliance Team
Spring House, PA
Kate Hill, RN, started her career as an Army Nurse, Kate served in Viet Nam. Kate joined The Compliance Team in early 2012 to direct TCT's rural health clinic accreditation program and has fallen in love with Rural. As VP of the Clinic Division, she has spearheaded the TCT Rural Health Clinic Accreditation program combining her clinical expertise, business acumen and passion for delivery of the best care possible to every patient. She presently serves on the Boards of the National Association of Rural Health Clinics and National Rural Health Association. She feels fortunate to have been able to speak at numerous state and national meetings about RHC compliance countrywide which gave her the opportunity to learn firsthand the diverse regional issues clinics are facing. Kate lives in suburban Philadelphia with her husband and near her three granddaughters.
RHC BILLING / MENTAL HEALTH: BILLING, REIMBURSEMENT, & HOW TO ADD IT TO THE RHC
Charles James Jr
President & CEO
North American Healthcare Management Services
St Louis, MO
Charles took the position of President & CEO in 2004 after the loss of the company founder, Charles James, Sr. North American Healthcare Management Services (NAHMS) celebrated its 25th year in business in 2017. Charles began his career with James Clinic running the IT department. As part of NAHMS, Charles has overseen & helped develop all aspects of the company. North American Healthcare Management Services is a proud gold-certified, Aprima EHR/PRM. In addition, he provides Revenue Cycle Management, RHC certification/cost reporting/Annual Evaluations, Provider Enrollment, and Financial Consulting to all types of healthcare entities. Charles is the current President of NARHC.
MENTAL HEALTH: BILLING, REIMBURSEMENT, & HOW TO ADD IT TO THE RHC
Mark Lynn
President
Healthcare Business Specialists
Chattanooga, TN
Mark has served since 1989 as President of Healthcare Business Specialists, LLC (HBS) a healthcare consulting firm based in Chattanooga, TN. He is trained as a CPA(inactive), is also a NARHC Certified RHC Professional, and a Certified Cost Report Specialist. In his role at HBS, Mark helps prepare Medicare & Medicaid cost reports for RHCs, helps physician, NP, & PA practices become certified as RHCs, works with RHCs in developing & implementing Emergency Preparedness plans, conducts Program Evaluations for RHC s in compliance with RHC Conditions of Participation, as well as working with RHCs to report and disburse COVID-19 Provider Relief Funds in accordance with HHS guidance.
COMPLIANCE: PASSING & MAINTAINING SURVEY
Michon Mayfield
Director of Accreditation
AAAASF
Gurnee, IL
Michon joined AAAASF in 2019. She is responsible for management and oversight over all accreditation processing functions and activities. Previously, she was the Business Relations Ambassador with AAHHS-HFAP, a Healthcare Facilities Accreditation Program, briefly. Before that she was Senior Director, Business Development with the Accreditation Association for Ambulatory Health Care (AAAHHC) for over 19 years. She has a Masters' Degree in Health Services Administration from National Louis University. Michon is a dynamic, accomplished, and results-driven executive specializing in healthcare accreditation with a wide array of experience in training/development and accreditation management in various healthcare settings. Michon's experience with the Medicare deemed status program for providers and suppliers is extensive. She and the Accreditation Team at AAAASF are available to aid Rural Health Clinics as they begin or renew their accreditation.
COST REPORTING: VACCINES, COMMINGLING, TELEHEALTH, BAD DEBT
Julie Quinn
VP Compliance & Cost Reporting
Health Services Associates
Ringgold, GA
Ms. Quinn is a CPA with over 25 years' experience in governmental compliance and cost reporting, 15 of which she spent in the Medicare Contractor arena. She holds an MBA with a concentration in Healthcare Administration. During her years with Medicare, she managed an audit staff responsible independent RHC cost reports in 15 states and served as Compliance Officer for a Medicare Contractor. In her current role, she assists RHCs with cost reporting, audit resolution, rate setting and various cost issues. Ms. Quinn also works with new and existing RHCs providing mock surveys, policy and procedure manuals, as well as HIPAA and other compliance solutions.
EMERGENCY PLAN POST COVID - BACK TO THE BASICS
Scott Robbins
Manager of Clinic Development & Research
Midwest Health Care, Inc
Cape Girardeau, MO
Scott works as the Manager of Clinic Development at Midwest Health Care Inc. in Cape Girardeau, MO. He has a Bachelors' Degree from Union University in Jackson, Tennessee. Prior to working for Midwest, he was the Executive Officer and Compliance Director of Sun Financial, Inc. based in Oklahoma for almost twenty years.
PROGRAM EVALUATION: MOVING YOUR BUSINESS FORWARD
Tressa Sacrey
RHC Compliance Analyst
Health Services Associates
Fremont, MI
Tressa joined Health Services Associates in May 2015 as a Compliance Analyst. She brings over 10 years of business experience to Health Services Associates, Inc. She received her Bachelors' Degree in Education and has completed courses in Business Applied Technology. Her key areas of responsibility include Policy and Procedure Manuals, Civil Rights, Emergency Preparedness and facilitation of hazardous training, Research of CMS regulations, education training, on-site compliance mock surveys, and creating forms and tools to assist RHC's across the nation.
CYBERSECURITY BEST PRACTICES FOR AN RHC
Mandy Shelast
VP of Physician Services & Clinical Networks
Dickinson County Healthcare System
Iron Mountain, MI
Mandy is the Vice-President of the NARHC Board of Directors. She is also the VP of Physician Services & Clinical Networks with Dickinson County Healthcare System. Her organization has 3 Provider Based NARHC Member RHCs in Northern Michigan. Previously, Mandy served as a Regional Clinic Director for Aspirus Health System. Her service area included Aspirus Keweenaw & Aspirus Ontonagon, two critical access hospitals with multiple RHCs. Mandy brings nine years of experience in RHC operations & has a built rapport with the Michigan Center for Rural Health. She was one of the first group who took and passed NARHC's
Certified RHC Professional (CRHCP) course. Mandy knew from a young age she wanted to work in healthcare and has truly found her passion in serving the rural communities she calls home.
REFOCUSING LEADERSHIP TEAMS ON STRATEGY
Robert Zondag
Senior Manager
Wipfli, LLP
Milwaukee, WI
Robert brings to his clients 25+ years of leadership experience as an entrepreneur and executive in financial services, private enterprise, and agriculture. His clients have included financial institutions, technology companies, corporations, municipalities, and government entities. Robert is passionate about bringing clarity to his clients when they face complex business issues and regulatory matters.
Exhibitor Fees
NARHC hosts conferences in March and October of every year throughout the United States. The Fall Conference will begin October 18th and end October 20th. The exhibition days are Monday & Tuesday, October 18th & 19th; however, exhibitors are welcome to stay to attend the remaining sessions. We are anticipating 300+ to attend this fall's conference.
Rural health professionals of all kinds attend our Institutes ranging from Hospital CEOs, to physicians, to clinic managers, to coders as we offer a variety of topics. NARHC is the only association in the country focused entirely on Rural Health Clinics. There are currently 1,200+ RHCs who are members of NARHC. We educate and inform the RHC community about ever-changing RHC policies and procedures through our conferences. Attending our conferences is vital for the professionals within the RHC community to stay current on legislative changes affecting RHCs across the nation.
All sponsorship levels include the exhibitor level package:
Exhibitor Level $1,000 (Exhibitor Only Fee)
6' Draped Table • 2 Chairs (Member) or 1 Chair (Non-Member) • Food/Beverage • Conference Registration • Internet • Electricity • Participant List. Table location is determined on exhibitor level and order payment was received.
Additional Person At Table $400
Max allowed 3 people per table. (We provide 2 chairs for members and 1 chair for non-members in the Exhibitor registration.)

Premier Sponsorship $4,000 (TAKEN)
Full Page ad on our Event App (appears every time the app is opened), Premier location in the vendor space, and Exhibitors Package.
(ONLY 1 AVAILABLE)

Platinum Sponsorship $3,500 (TAKEN)
Five minutes to address the attendees in the Main Session Room, a prized location in the vendor space, logo included in event marketing.
(ONLY 3 AVAILABLE)

Gold Sponsorship $1,500 (TAKEN)
Rotating Banner Ad (ad at the bottom of every page link to website), prime location in exhibitor space, and Exhibitors Package. *Email your Logo to trynberg@narhc.org. Logo deadline is August 31st. Email logo in an EPS/Vector file approx. 2560 x 200pxl. (If previously provided logo for Gold Sponsorship Banner ad, and do not wish to update the artwork, you will not need to resubmit your artwork).
(ONLY 10 AVAILABLE)

Silver Sponsorship $1,300
App Push Notification (a push is a brief statement about/from your org. that is a notification within the app), an ideal location in the vendor space, and Exhibitors Package.
(ONLY 3 AVAILABLE)

Lunch or Break Sponsor +$5,000
Have your logo displayed on every lunch table or on posters prominently displayed within the break space. Must be, at minimum, an exhibitor to qualify.
(1 LUNCH, 4 BREAKS AVAILABLE)
Registrations received after the cutoff date (Sept. 15th) will incur a $100 late fee.
NARHC will be celebrating its 30th Anniversary by hosting a reception on the first night of the conference. If interested in co-sponsoring the event you can download the registration form here (must be a registered exhibitor/sponsor of the conference to qualify). If you have questions contact us at admin@narhc.org or call 866.306.1961 x1
Please register below.
Amount
Description
$1,500.00
Gold Sponsor (Member)
fee ends 9/14/2021
Register
$1,300.00
Silver Sponsor (Non-Member)
fee ends 9/14/2021
Register
$1,300.00
Silver Sponsor (Member)
fee ends 9/15/2021
Register
$1,000.00
Exhibitor (Non-Member)
fee ends 9/14/2021
Register
$1,000.00
Exhibitor (Member)
fee ends 9/15/2021
Register
$400.00
Additional Person at Exhibitor Table* (Member registrants receive 2 seats at a table, Non-Member registrants receive 1 seat) *3 seat maximum
fee ends 9/14/2021
Register
Registration
NARHC Member Early Bird Registration: $475.00
fee ends 9/1/2021
Register


---

NARHC Non-Member Early Bird Registration: $575.00
fee ends 9/1/2021
Register


---
Please verify your membership status prior to registering. The member rate auto-populates if your clinic has an active membership. If the member rate is not populating and you feel this is in error, please do not proceed and contact us at 866-306-1961.
Agenda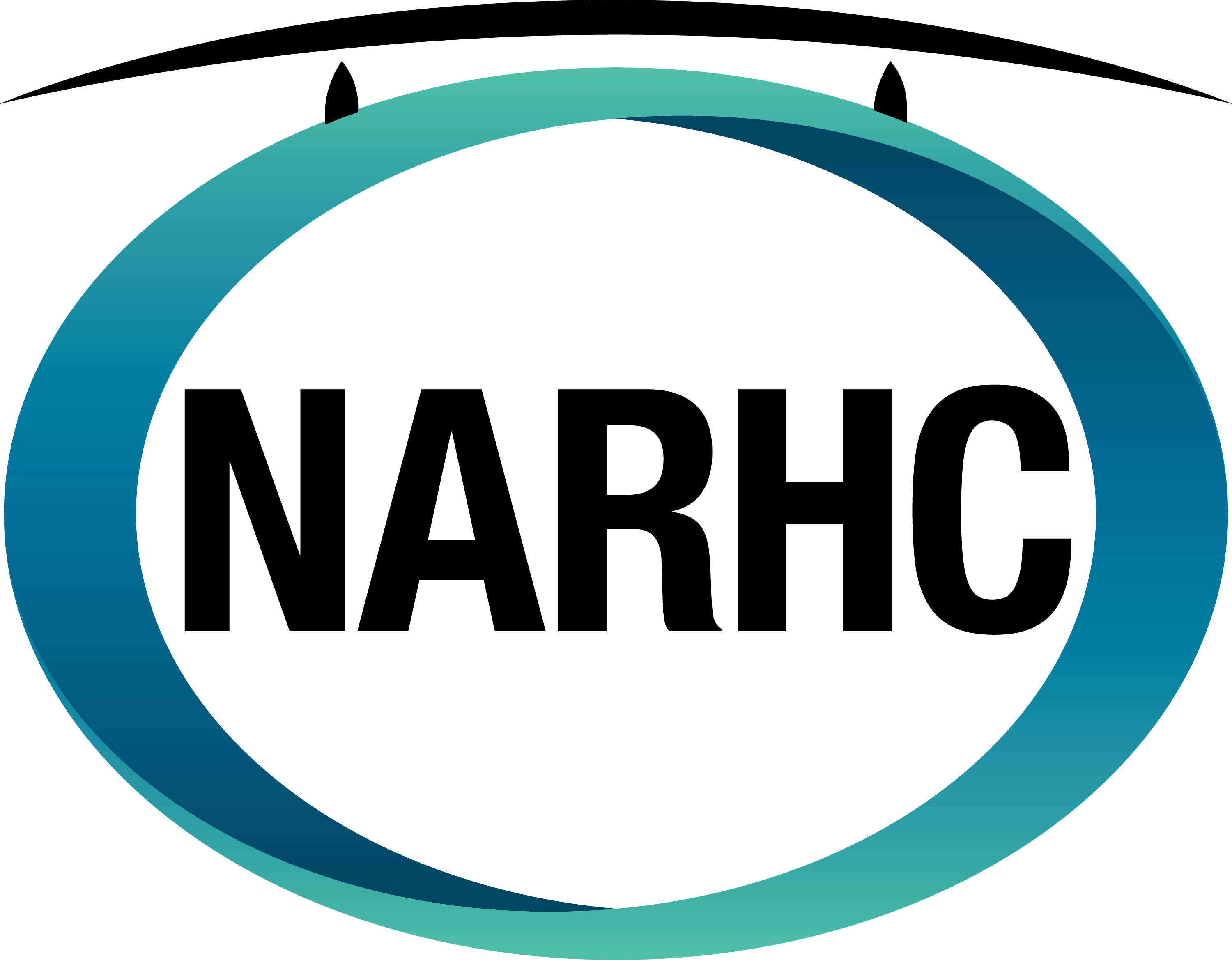 NARHC 2021 Fall Institute Agenda
Cancellation Policy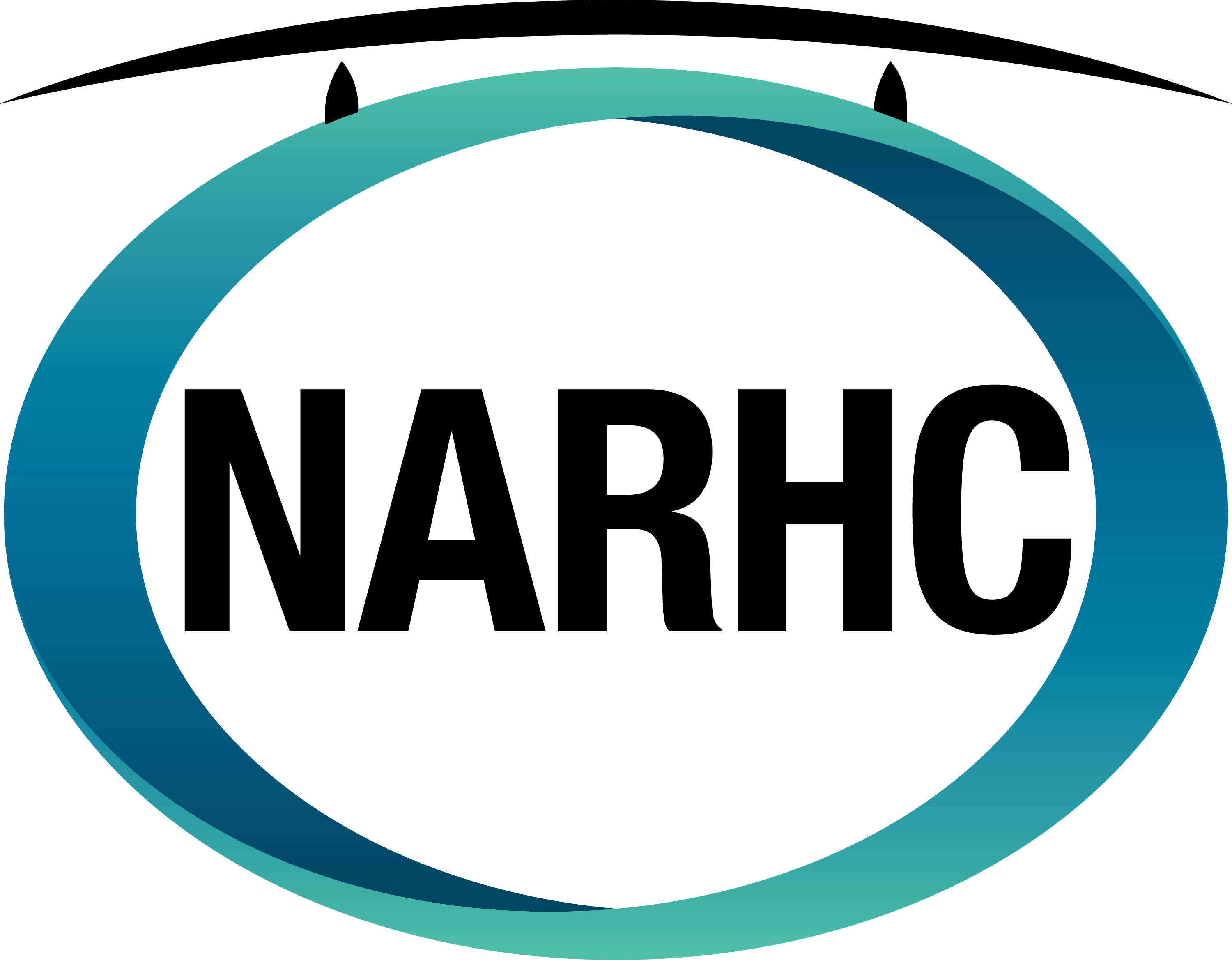 NARHC 2021 Fall Institute Cancellation Policy
All cancellation refunds will incur a $25 processing fee. Transfers to a future conference are not allowed.
100% - On or before September 18, 2021
50% - September 19, 2021 thru October 1, 2021
No Refunds - After October 1, 2021
Substitute Attendee - Substitutions will be allowed with advance notice
Complete This Form to cancel your registration
Hotel & Travel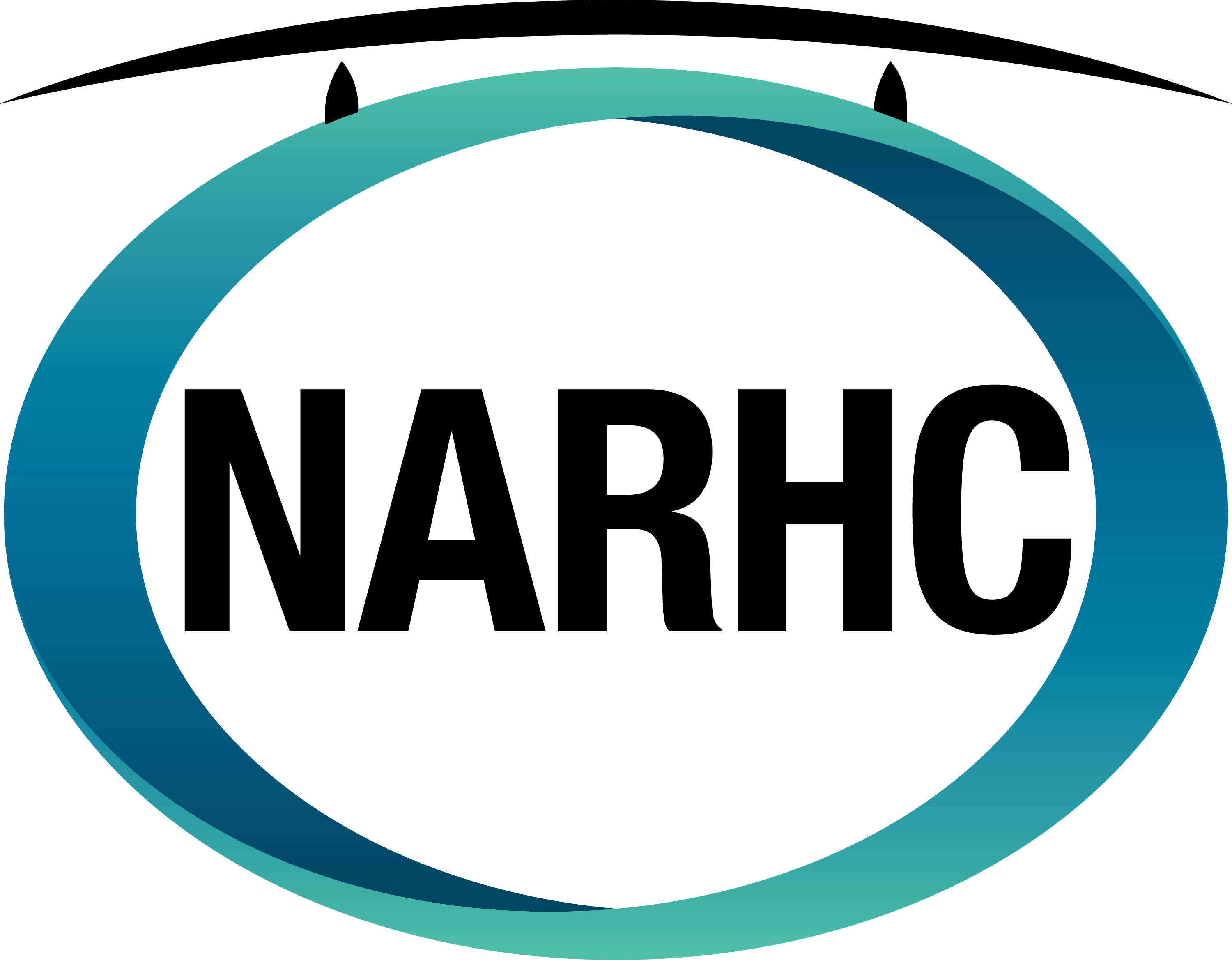 NARHC 2021 Fall Institute Hotel & Travel

Reservations & Room Rates: You will have 2 hotel options to choose from. Hotel blocks will be closing September 26, 2021. Link to register for either hotel: https://book.passkey.com/e/50150341. Rates & concessions are NOT guaranteed through 3rd party online booking services.
Cincinnati Marriott RiverCenter
Virtual Tour
NARHC block price $169/night. Pool & Fitness Center, Renovated in 2020, Connected to Convention Center.*

Embassy Suites by Hilton Cincinnati RiverCenter (Directly across the street from the convention center!)
Virtual Tour
NARHC block price $155/night. Every Room is a Suite, Free Parking for Overnight Guests, Free FULL breakfast (not continental), Free Hors D'oeuvres, Pool & Fitness Center, Renovated in 2018, Kitty-corner from the Convention Center.*
*Both have waterfront views. Due to the water proximity, a ground floor elevator or stairs take you up to lobby level.

Airport: Cincinnati/Northern Kentucky International Airport, 3087 Terminal Dr, Hebron, KY 41048
Transportation:
Airport: Cincinnati/Northern KY International Airport
Cab, Uber, Lyft - 17 min. from Cincinnati/Northern KY International Airport

Southbank Shuttle Trolley - $1 cash. Stops between our 2 hotels every 15 min. & travels the riverfront cities of Covington, Newport, & Cincinnati. View routes here (Possibly reopening this summer?)
Overnight Parking:
Marriott Cincinnati RiverCenter - $10 day self park (located underneath & not owned by hotel)

Embassy Suites by Hilton Cincinnati RiverCenter - Free self-parking for overnight guests of Embassy Suites

Kenton County Parking Garage - $13.00 for 24 hours, located across the street from the Convention Center + an open air lot just beside that.