NARHC 2022 Fall Institute
This event is now closed.
Event Date: 10/24/2022 - 10/26/2022

Event Overview
NARHC 2022 FALL INSTITUTE
Registration Now Closed!
Room Block Filled:
Please see the Hotel & Travel tab for more information
NARHC 2022 Fall Institute will be held at the fabulous
Talking Stick Resort in Beautiful Scottsdale, AZ!
Dates: October 24-26, 2022 (M-W)

Print/Download Registration Form - Click Here *Please note, registrations will not be accepted without the signed waiver included for each attendee*
We have the information you want, need, and have been waiting for!


Who Should Attend?
NARHC Institutes are put on by the only national association dedicated strictly to Rural Health Clinics (RHCs). A wide range of rural health professionals will be in attendance including CEOs, CFOs, Physicians, PAs, NPs, Clinic Managers, Billers & Coders.


Need Continuing Education Credits?
Earn Continuing Education Credits: 14.25 CME from AAFP (for MDs, PAs, NPs) and 18 CEUs from AAPC (for coders), and CRHCP CEUs for those who obtained their certification in 2018 or 2020.
Rates: Save $100 per person on registration by being a NARHC member! If you are interested in becoming a member Click Here for the membership application. Unsure if you're a member? Call us and we'll be happy to check your organization's status for you (866-306-1961).
Event Fee Schedule:
Early Registration
Ends Sept. 2
On-Time Registration
Sept. 3 - Oct. 2
Late Registration
Starts Oct. 3
NARHC Member
$475
$525
$575
Non-Member
$575
$625
$675


To review the mandatory COVID-19 Wavier Click Here.
NARHC Academy
Additionally, we are now offering an online course, the Certified Rural Health Clinic Professional (CRHCP), with the final exam offered online. This course is a separate registration fee. If you want to attend both the conference and the course, you will be required to pay both registration fees. For more information on the CRHCP courseClick Here.

THANK YOU SPONSORS!
Here are the sponsors of the NARHC 2022 Fall Institute. Make sure to visit them in Scottsdale!
Speakers
LEADING THE CHANGE - Interpersonal Communications, Motivating Employees, & Leading New Staff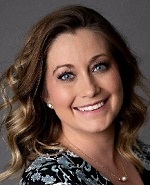 Erin Aune, MBA, CPC, CRHCP
Director of the Glasgow Clinic Specialty Care
FMDH Glasgow Clinic
Glasgow, MT

Erin is the Director of the Glasgow Clinic Specialty Care Division at Frances Mahon Deaconess Hospital overseeing Orthopedics, General Surgery, OBGYN and Hi-Line Med Spa. She has been with FMDH for 7 years, she has experience as the Director of Finance and Human Resources at a local nursing home. Erin has a Master's in Business Administration with Healthcare Care Management, is a Certified Professional Coder and a Certified Rural Health Clinic Professional. Erin is currently serving her first year on the NARHC Board of Directors. Erin is very active in volunteering for community events and watching her children participate in multiple sports. Erin enjoys cooking, family time, friends, and the lake.
HIPAA CHANGES ON THE RISE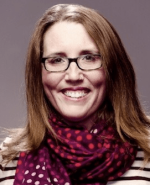 Sarah Badahman, CHPSE
Founder/Owner
HIPAAtrek
St. Charles, MO

Sarah Badahman has spent over a decade in the Healthcare Administration field and particularly, the past fifteen years mastering the field of HIPAA Compliance and Risk Management. She holds a Bachelor's in Applied Mathematics and a Master of Public Health in Epidemiology and Policy, and is the Founder and CEO of HIPAAtrek. As an expert in HIPAA compliance, Sarah has developed and administered HIPAA compliance training programs for numerous health care organizations.
WASHINGTON UPDATE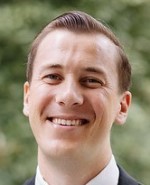 Nathan Baugh, BS
Executive Director
National Association of Rural Health Clinics
Alexandria, VA

Nathan joined the National Association of Rural Health Clinics (NARHC) as the Director of Government Affairs in April of 2015. In July of this year, he became the Executive Director of the Association. Nathan works on both regulatory and legislative policy at the federal level. He has been involved in issues such as the Chronic Care Management benefit, COVID-19 allocations for RHCs, and telehealth. He worked closely with HHS on several of the RHC COVID-19 initiatives and he worked with Congress to pass the RHC payment modernization in late 2020.
COMPLIANCE 101 & COMPLIANCE 201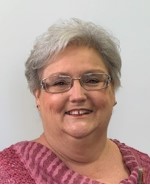 Tawnya P Brock, BSN, BPH, RN
Rural Health Surveyor
American Association of Accreditation of Surgery Facilitites (AAAASF)
Gurnee, IL

Tawnya Brock has over 35 years in clinical and administrative healthcare, with six years of healthcare accreditation experience. Tawnya has been trained as a surveyor with the Kentucky Office of the Inspector General and American Association of Accreditation for Ambulatory Facilities Accreditation (AAAASF). Tawnya has been trained as a surveyor under the following accreditation manual: Accreditation standards for Rural Health Clinics. Tawnya earned an Associate of Science degree in Nursing from Lincoln Memorial University. She completed a Bachelor of Science degree in Nursing and Public Health from University of the Cumberland's. Tawnya has served in the roles of Inpatient/Outpatient Operations Director Risk/Quality Manager and Employee Health for over 25 years. Tawnya currently is the Director of Outpatient Quality & Accreditation at Adventhealth Manchester and continues to serve as an active rural health surveyor for AAAASF.
FUNDING OPPORTUNITIES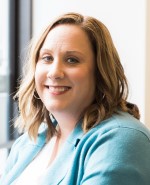 Elizabeth Burrows, JD
Principal
Burrows Consulting, Inc.
Cayuga, IL



Elizabeth is an alumnus of North Vermillion High School and graduated magna cum laude from DePauw University with a degree in Political Science and Communications where she studied abroad at Oxford University. She went on to receive her Doctor of Jurisprudence from Indiana University Maurer School of Law. Elizabeth worked at the Indiana State Department of Health as the Director of the State Office of Rural Health, where she more than tripled the amount of federal funding for critical access hospitals. Elizabeth then returned to Cayuga, her hometown, to start up and serve as the founding Chief Executive Officer of the Valley Professionals Community Health Center, which grew over 1000% in the eight years she served as CEO. In 2014, Elizabeth started her own business, Burrows Consulting, Inc. where she has assisted numerous rural health clinics, federally qualified health centers, institutions of higher education, critical access hospitals, rural health associations, and other non-profits attain over $88,000,000 in grant funding and over $100,000,000 in enhanced Medicare and Medicaid reimbursement and 340B Shared Savings.
INTEGRATION OF CCM SERVICES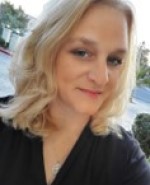 Shannon Chambers, AHIMA App CD-10 CM/PCS Trainer, Ambassador Director of Provider Solutions
South Carolina Office of Rural Health (SCORH)
Lexington, SC


Shannon serves as the Director of Provider Solutions for the South Carolina Office of Rural Health. She assists private physician offices who desire to convert to Rural Health Clinic status and also provides technical assistance to Rural Health Clinics in maintaining compliance in RHC regulations, billing and coding, EHR implementation and Practice Management for all RHCs. Shannon is a certified professional coder with the American Academy of Professional and a Certified Revenue Cycle Associate. Shannon serves as Secretary/Treasurer for the National Association of Rural Health Clinics. Additionally, she serves as a contractor for NOSORH.
BASIC BILLING REQUIREMENTS FOR ALL RHCS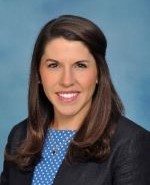 Amanda Dennison, CPC, CRHCP
Senior Revenue Cycle Consultant
Blue & Co.
Louisville, KY

Amanda Dennison joined Blue & Co. in August 2011 and has worked as a Revenue Cycle Consultant in the Louisville (Healthcare) office since 2014. Amanda is a Certified Rural Health Clinic Professional (CRHCP) through the National Association of Rural Health Clinics (NARHC) supporting her knowledge of the RHC landscape. She has served as the interim Practice Administrator for a busy Pediatric office since 2015, providing support for the practice's providers, managers, and staff. Amanda received her bachelor's degree from Western Kentucky University and completed her Master of Business Administration degree at the University of Louisville. She serves on the Advisory Committee for the Kentucky Office of Rural Health (KORH) and serves on the Conference Planning Committee, and is the current Secretary, for the Kentucky Rural Health Association (KRHA). Additionally, Amanda is a member of the Education Committee for Billing and Coding with NARHC.
INTEGRATION OF CCM SERVICES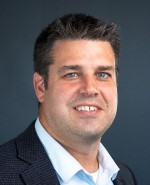 Dan Godla
Founder/Owner
ThoroughCare
Pittsburgh, PA
Dan Godla is the Founder and CEO of ThoroughCare, Inc. Dan founded ThoroughCare in 2013 by creating an intuitive software platform to enhance Chronic Care Management (CCM) through digital care coordination. Today, ThoroughCare offers a comprehensive care management portfolio including software, mobile, and analytics applications - supporting over 600 physician practices and clinics across the country. As an entrepreneur and Healthcare IT leader, Dan takes a creative hands-on approach to identifying and developing SaaS solutions that help providers improve patient care and achieve value-based care success. Dan is a Certified Scrum Product Owner (CSPO) and Six Sigma Green Belt. He holds a BS in Management Information Systems from Penn State University and a Master of Science in Management Technologies from California University of Pennsylvania. When Dan isn't working, he can be found cheering on the Nittany Lions or any one of his beloved Pittsburgh sports teams!
CONFLICT RESOLUTION - Leading Among the Chaos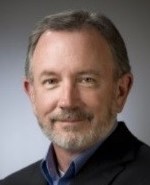 Jeff Harper
Principal/Consultant/Coach
InQuiseek Consulting, LLC
Shreveport, LA


For the past forty years, Jeff Harper has been a business leader and innovator. During his emerging career, his accomplishments include: Working with Hospitals and Physician Practices in both urban and rural areas. Leading a regional CPA Firm as Managing Partner of a regional for 8 years; Providing 10 years of strategic financial leadership as CFO; Navigating and heavily negotiating through 12 mergers & acquisitions; and Serving as President of 50-million-dollar international corporation for 3 1/2 years earning INC 5000 for two consecutive years. He presently is a principal of InQuiseek Consulting, a Louisiana-based firm that provides a wide range of consulting services across a variety of healthcare facility types. He is certified in Healthcare Compliance. Harper is in various hospitals and RHCs ever week all over the rural landscape and his diverse experience gives him a unique perspective to address opportunities for improved operational performance and cultural transformation. He has membership in NARHC, NRHA, and HFMA.
REPORTABLE CHANGES IN YOUR RHC: What is Required?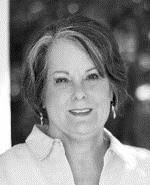 Patty Harper, CHC, RHIA
CEO Consultant/Principal
InQuiseek Consulting, LLC
Shreveport, LA

Patty is CEO of inQuiseek Consulting, a healthcare consulting firm servicing critical access hospitals, rural health clinics & other organization across the United States. She has over 22 years of healthcare experience in healthcare finance & reimbursement, health info. management, compliance & practice management. She began her healthcare career as a hospital controller & reimbursement analyst. Patty holds a B.S. in Health Information Administration (cum laude) from LA Tech University. She is credentialed through AHIMA as a RHIA, CHTS-IM, & CHTS-PW. Patty successfully completed AHIMA's ICD-10 Academy & has been recognized as an ICD-10 Trainer. She is Certified in Healthcare Compliance (CHC®) through the Compliance Certification Board. She has held memberships in regional, state & national organizations throughout her healthcare career including NARHC, NRHA, AHIMA, MGMA, & HFMA. Patty currently serves on the NARHC Board & LRHA.
PRICE TRANSPARENCY POLICY: Unnecessary Administrative Burden or the Key to Lower Healthcare Costs?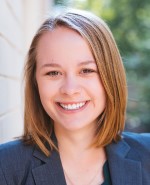 Sarah Hohman, BS, MPH
Director of Government Affairs
National Association of Rural Health Clinics (NARHC)
Alexandria, VA


Sarah is the Director of Government Affairs for the National Association of Rural Health Clinics (NARHC). She works on both regulatory and legislative federal policy and provides direct technical assistance and education to RHCs on COVID-19 allocations and other programs. Sarah also advocates for reimbursement policies that incentivize and support rural primary care and mental/behavioral health services. Prior to joining NARHC, Sarah worked for the Pennsylvania State Office of Rural Health. She earned her BS in Health Policy and Administration from Penn State University & her Master of Public Health degree from the Penn State College of Medicine. Sarah resides in Alexandria, Virginia.
VALUE-BASED CARE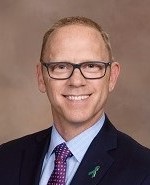 Charles James, Jr, MBA
President & CEO
North American Healthcare Management Services
St Louis, MO


Charles took the position of President & CEO in 2004 after the loss of the company founder, Charles James, Sr. North American Healthcare Management Services (NAHMS) celebrated its 25th year in business in 2017. Charles began his career with James Clinic running the IT department. As part of NAHMS, Charles has overseen & helped develop all aspects of the company. North American Healthcare Management Services is a proud gold-certified, Aprima EHR/PRM. In addition, he provides Revenue Cycle Management, RHC certification/cost reporting/Annual Evaluations, Provider Enrollment, and Financial Consulting to all types of healthcare entities. Charles is the current President of NARHC.
HUMAN TRAFFICKING: IDENTIFY & ENGAGE
Dawne Lomangino DiMauro, MA, MSW, LCSW
Director of Statewide Human Trafficking Services & Dream Free Program
Avanzar
Pleasantville, NJ
Dawne Lomangino-DiMauro is a clinical social worker and has been an active member of the Human Trafficking Movement in New Jersey for the past 17 years. She is the Director of Statewide Human Trafficking Services for AVANZAR located in Southern New Jersey. Presently, she holds an appointed seat on the NJ Human Trafficking Commission, over which she serves as Chair. A member of the NJ State Human Trafficking Task Force. Lomangino DiMauro has developed human trafficking training, including authoring two curriculums for the New Jersey Department of Children and Families, and trained numerous audiences. Additionally, she continues her work at The Center of Counseling and Wellness LLC, a clinical practice that specializes in the treatment of interpersonal trauma and abuse. Lomangino-DiMauro acquired a B.A. in Criminal Justice and a B.S. in Social Work from The Richard Stockton College of NJ. She furthered her education at Monmouth University, where she completed her Masters in Social Work and a post-graduate certificate in Play Therapy.
ADVANCED BILLING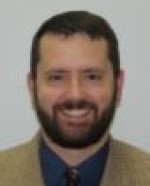 Gary Lucas, MSHI, CPC
VP of Ed Ops
ArchProCoding
Cumming, GA


Gary Lucas serves America's rural health clinics (RHC) and community health centers (aka FQHC) as Vice President of ArchProCoding providing strategic and tactical direction for the company as well as maintaining, administering, and teaching the nation's only RHC and FQHC coding and billing certification programs that are offered by ArchProCoding. Gary has provided education & training in the healthcare industry over 1900 in-person training sessions over the last 27+ years dealing with professional coding, medical billing, revenue compliance, and practice management by teaching in-person in 46 states. He focuses on helping RHCs and FQHCs manage the integration of CPT, HCPCS-II, and ICD-10-CM clinical documentation regulations into their business operations to maximize revenue and reduce compliance risk. He earned his Master of Science in Health Informatics degree from the University of Illinois in 2014 preceded by a B.A. from the University of Georgia's Terry College of Business in 1994.
ADVANCED COST REPORTING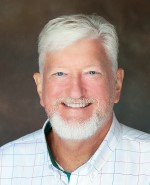 Mark Lynn, CPA (inactive), CRHCP, CCRS
RHC Consultant
Healthcare Business Specialists
Chattanooga, TN


Mark has served since 1989 as President of Healthcare Business Specialists, LLC (HBS) a healthcare consulting firm based in Chattanooga, TN. He is trained as a CPA, is also a Certified RHC Professional, & a Certified Cost Report Specialist. In his role at HBS, Mark helps prepare Medicare & Medicaid cost reports for RHCs, helps physician, NP, & PA practices become certified as RHCs, works with RHCs in developing & implementing Emergency Preparedness plans, conducts Program Evaluations for RHC s in compliance with RHC Conditions of Participation, as well as working with RHCs to report and disburse COVID-19 Provider Relief Funds in accordance with HHS guidance.
BEHAVIORAL HEALTH INTEGRATION INTO THE RURAL HEALTH CLINIC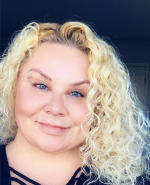 Tonne McCoy, M.S., CRHCP, LSS
Green Belt: Technical Assistance Manager
National Organization of State Offices of Rural Health (NOSORH)
Pocatello, ID

Tonne is currently pursuing her doctorate in experimental psychology with an emphasis in rural health at Idaho State University. She joined the National Organization of State Offices of Rural Health (NOSORH) in October 2021 after nearly six years with the Idaho Bureau of Rural Health & Primary Care. She served two years as the Primary Care Research Analyst in the Primary Care Office and four years as the Health Program Manager in the State Office of Rural Health (SORH). Holding technical expertise in Rural Health Clinic program compliance, Lean Six Sigma, and empirical research; Tonne's work with NOSORH as the Technical Assistance Manager is to use her knowledge and experience to help the 50 SORHs in the nation develop rural programming expertise. Ultimately, helping their rural communities become and remain more well.
COST REPORTING: What You Need to Know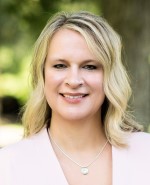 Julie Quinn, CPA, MBA
VP Compliance & Cost Reporting
Health Services Associates (HSA)
Ringgold, GA


Ms. Quinn is a CPA with over 25 years experience in governmental compliance and cost reporting, 15 of which she spent in the Medicare Contractor arena. She holds an MBA with a concentration in Healthcare Administration. During her years with Medicare, she managed an audit staff responsible for Independent RHC cost reports in 15 states and served as Compliance Officer for a Medicare Contractor. In her current role, she assists RHCs with cost reporting, audit resolution, rate setting and various cost issues. Ms. Quinn also works with new and existing RHCs providing mock surveys, policy and procedure manuals, as well as HIPAA and other compliance solutions.
LEADING THE CHANGE - Interpersonal Communications, Motivating Employees, & Leading New Staff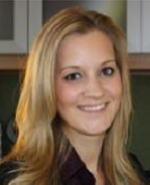 Mandy Shelast, CRHCP
VP of Physician Services & Clinical Networks
Dickinson County Healthcare System
Iron Mountain, MI


Mandy is the Vice-President of the NARHC Board of Directors. She is also the VP of Physician Services & Clinical Networks with Dickinson County Healthcare System. Her organization has 3 Provider Based NARHC Member RHCs in Northern Michigan. Previously, Mandy served as a Regional Clinic Director for Aspirus Health System. Her service area included Aspirus Keweenaw & Aspirus Ontonagon, two critical access hospitals with multiple RHCs. Mandy brings nine years of experience in RHC operations & has a built rapport with the Michigan Center for Rural Health. She was one of the first group who took and passed NARHC's Certified RHC Professional course. Mandy knew from a young age she wanted to work in healthcare and has truly found her passion in serving the rural communities she calls home.
RHC TOOLKIT: WHAT DO WE NEED AND WHY?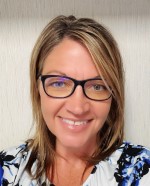 Teresa Treiber
RHC Team Manager
Spectrum Health Corporate
Reed City, MI

Teresa is Manager of the RHC Team with Spectrum Health System located in West Michigan. Spectrum Health currently has 31 NARHC memberships. Teresa has over 20 years of experience in Rural Healthcare including various leadership positions in the area of RHC billing, operations and finance. Over the past 20 years at Spectrum, Teresa's role has evolved into her current position of leading a systemwide RHC team. This team functions as an internal consulting group to assist all 31 RHC's in all aspects including billing, finance, reimbursement, operations and compliance. In addition to serving on the Board of Directors for NARHC, Teresa has also been a member of the NARHC policy committee and the NARHC academy committee. She helped create content for the Introduction to RHC's training as well as the NARHC CRHCP certification program and is also a frequent speaker at NARHC conferences. Teresa lives in the same small town that she was raised in and why she has a passion for rural healthcare. She continues to advocate and bring awareness to her system leadership of the unique challenges that rural practices and communities face to help ensure that the rural communities continue to receive the high quality health care that is needed. Teresa lives in beautiful northern Michigan with her family and enjoys fishing, camping and spending time outdoors.
Agenda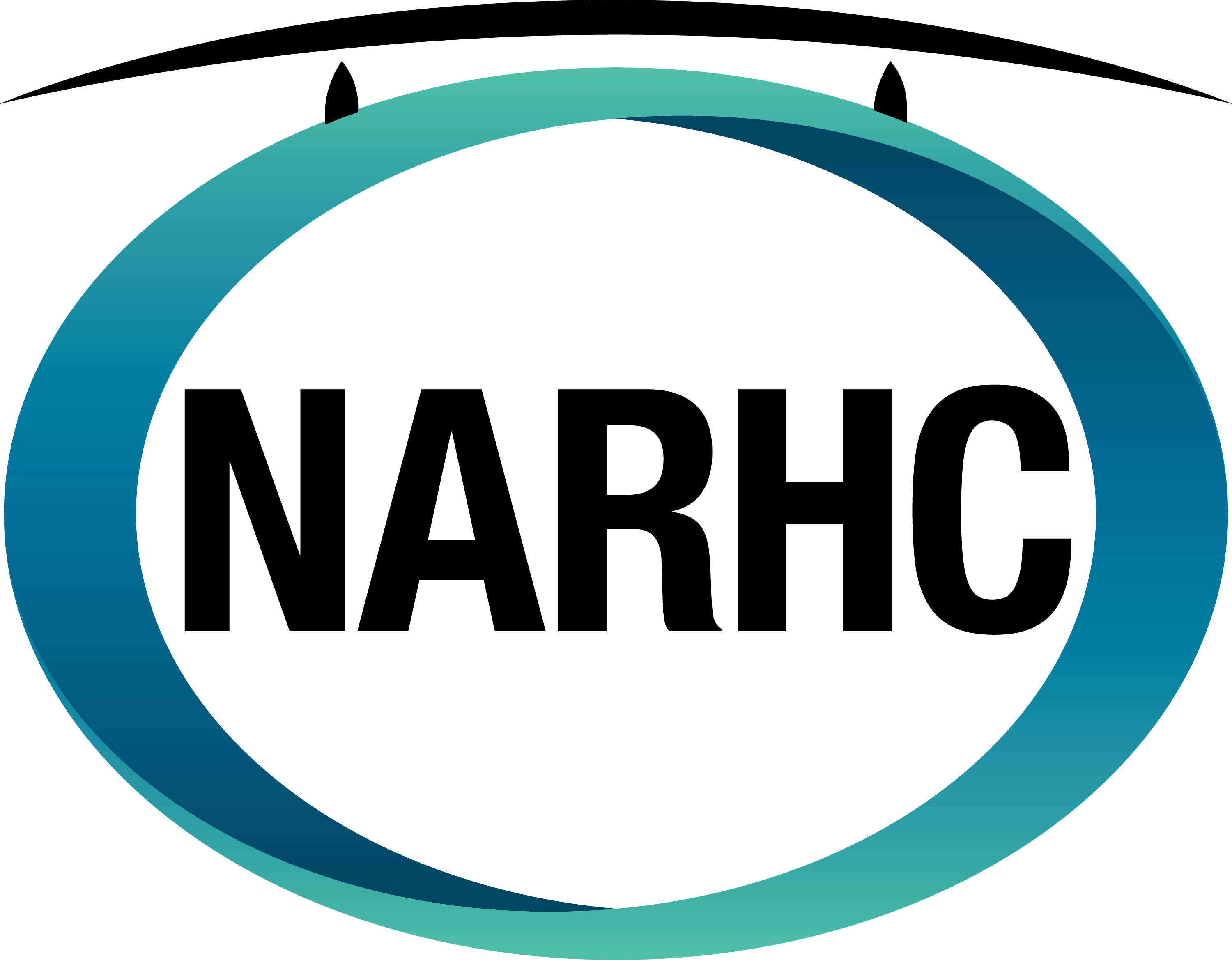 NARHC 2022 Fall Institute Agenda
Downloadable Agenda
Tentative Agenda

Board Candidates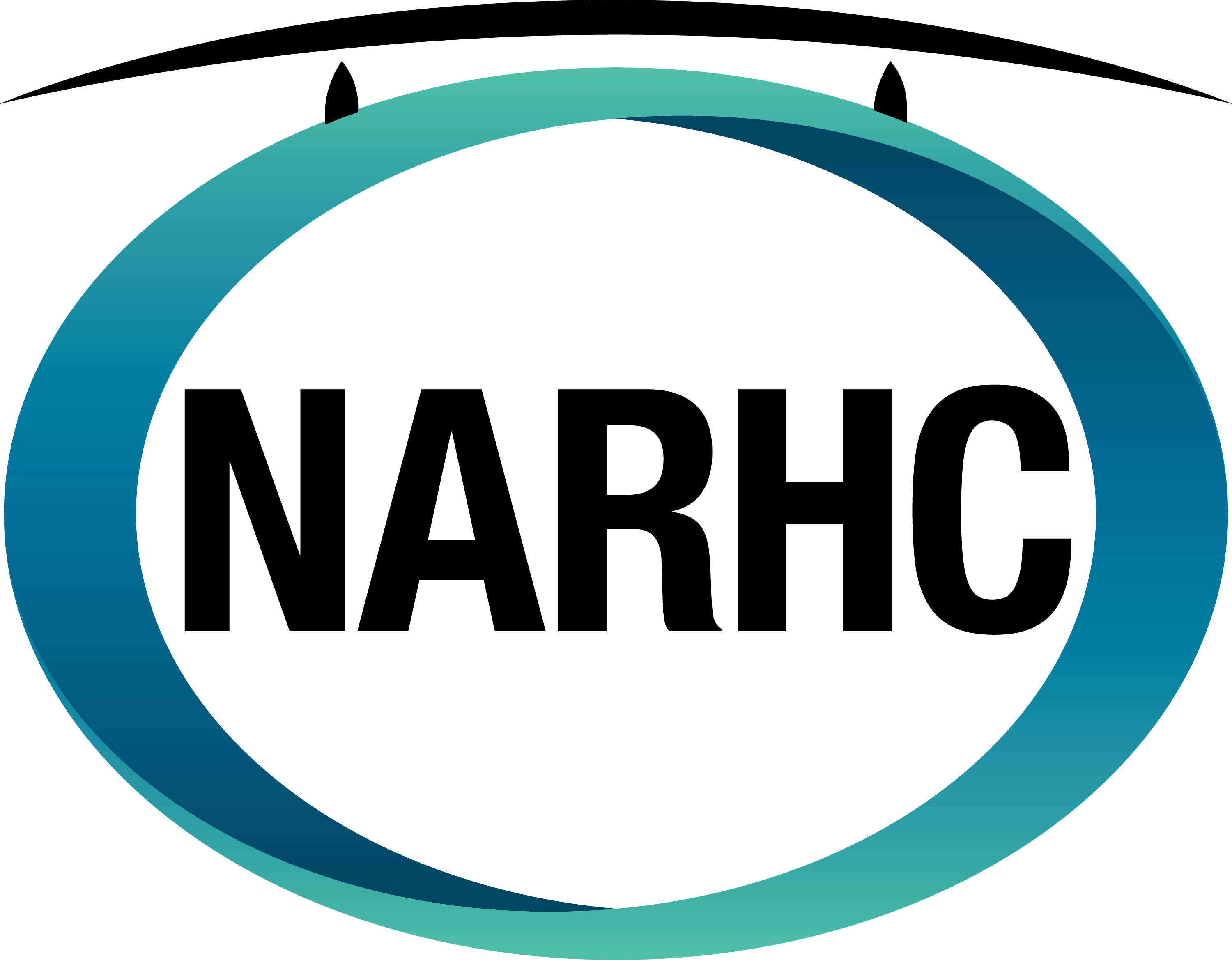 NARHC 2023-2025 Board of Director Candidates
Click on the Candidates Pictures to Watch Their Video Message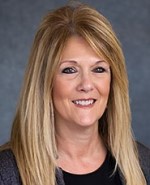 Cindy Burcham
Cindy is the President and CEO of Health Partners Management Group, Inc. founded in 2000. HPMG has offices in Poplar Bluff and Osage Beach, Missouri.

Cindy attended Three Rivers College in Poplar Bluff, Missouri. Cindy began her healthcare career at the age of 16 working in the dietary department of a hospital in Lincoln, Nebraska. Cindy began her practice management career encompassing revenue cycle, credentialing, managed care contracting, coding, auditing, cash reconciliation, accounts receivable management, client relations, systems implementation and EHR at a regional hospital in Poplar Bluff in 1987. Her total years' experience is over 35 in both RHC and non-RHC serving multi-specialty providers, hospitals and clinics.

Cindy has experience with several software platforms and worked with software companies to review their products to maximize efficiencies suggesting updates from the providers' perspective. She secured partnerships with software companies to provide support in RCM for outside clients.

Cindy also works with the Defense Health Agency through a federal contract to provide medical support staff in the medical treatment facilities including hospitals and clinics. HPMG employees work on Air Force, Army and Naval bases in the continental United States, Alaska and Guam.

Healthcare especially, rural healthcare, has been a passion her entire career. She believes that understanding the critical needs of sustaining quality healthcare in rural areas is key to the future success.

Cindy has been married for 43 years with 3 children and 9 grandchildren. Spending time with family, hanging out at the lake and swinging a golf club on occasion are her hobbies. She would appreciate your consideration for a board position on NARHC and would work diligently to ensure your needs are heard.
Cindy Burcham
President and CEO, Health Partners Management Group, Inc., 1877 N Westwood Blvd, Poplar Bluff, MO 63901
cindy.burcham@hpgm.net

Susan Campbell is Director of Clinic Operations for Rush Health Systems where she has been employed for thirty-nine years. She received her Bachelor of Science in Healthcare Administration from Kennedy Western University in 2002.
Susan is a long-time active member of the National Association of Rural Health Clinics and the Mississippi and Alabama Rural Health Association. She was elected to the Mississippi Rural Health Association board of directors and served from 2013-2018 and served as president in 2015. Her board term for the Alabama Rural Health Association began in 2019 to present.
Susan has led several grant projects with Rush Health Systems 21 RHC starting in 2015 a quality initiative for Diabetic and Hypertension patients. More currently she serves as Project Director for Rural Health Vaccine Confidence grants for the 21 Rural Health Clinics. She has also served on several committees with the National Association of Rural Health Clinics. Currently, she is serving on the board of directors for the National Association of Rural Health Clinics and the Alabama Rural Health Association. She is passionate about Rural Health Clinics and our mission to serve others and has been Director of Rural Health Clinics for over 28 years.
Susan has been married to Brad Campbell for thirty-two years, and they have been blessed with 3 grown daughters and two sons-in-law. Susan also serves as the Vice President of the York Lions Club and is an active member of Siloam Baptist Church where she serves as Sunday School Director and Choir Member.
Susan Campbell
Director of Clinic Operations, Ochsner Rush Health, 1314 19th Ave, Meridian, MS 39301
susan.campbell@ochsner.org
---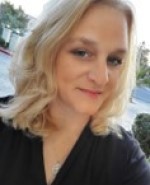 Shannon Chambers, CPC - Incumbent
Shannon assists private physician offices who desire to convert to RHC status & provides technical assistance to RHCs in maintaining compliance with the SC Department of Health & Environmental Control guidelines. Shannon also provides technical assistance in billing & coding, EHR implementation, & practice management for all RHCs. Prior to joining the SC Office of Rural Health, Shannon worked in multiple physician practices. She has experience in Family Practice, Internal Medicine, Orthopedics, Urology, Pediatrics, and many other specialties. Shannon has been a certified professional coder with the AAPC since 2006. She is also a Notary Public for the State of South Carolina since 2001. In 2015, Shannon became an AHIMA approved ICD 10 CM/PCS Trainer. Shannon has been a key player in the creation of NARHC's RHC Clinic Manager Certification.
Shannon Chambers
Senior Director of Provider Solutions, South Carolina Office of Rural Health, 107 Saluda Pointe Dr, Lexington, SC 29072
chambers@scorh.net
---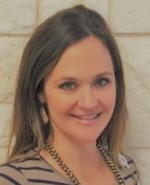 Shilo Cornish, MSHI, CPC COC, CRHCP, RH-CBS
Shilo is the Director of Rural Health Clinics through the Faith Community Health System in Jacksboro, Texas. She daily oversees all operations of 4 RHCs with a total of twenty-five providers in the clinics. She has been the director for 7 years, starting out with one clinic while successfully acquiring three other clinics in her career span with Faith Community. This includes transitioning new EMRs, staff trainings, and implementing clinics into becoming Certified Rural Health Clinics.
Shilo is a graduate of Texas A&M University with an undergraduate degree in Public Health and a Masters degree in Public Health from Texas A&M with a focus in Health Policy in Management. She considers herself a lifelong learner and is always educating herself on any new policies specifically in RHC settings.
Shilo strives to help have an influence in the rural populations. She believes that patient, or as we at Faith call "customer", satisfaction is the number one priority in the RHCs. This experience for the customer begins with front desk ending with the claims and billing departments all to which she makes sure exemplary service is given. Shilo is very familiar with the struggles that RHCs are daily facing and helps educate staff and leaders with these obstacles.
If she is elected as a NARHC Board member she believes that she will greatly contribute and give meaningful insight in the areas that are affecting today's rural healthcare population. Given her experience she proves that she is a prime candidate for the position and appreciates your support in becoming a NARHC board member.
Shilo Cornish, MPH
Director of Rural Health Clinics, Faith Community Health System, 215 Chisholm Trail, Jacksboro, TX 76458
scornish@fchtexas.com
---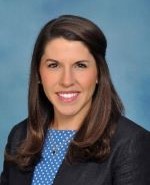 Amanda Dennison, MBA, CPC, CRHCP
Amanda is a current Manager in Blue & Co.'s Louisville Healthcare practice. She has been with Blue since 2011, starting as an Administrative Assistant while she completed her master's degree. Amanda has worked with RHCs since joining the Louisville office in 2014. Amanda learned everything about RHCs from the ground, up. Her first day on the job she told her boss, "I know nothing about RHCs, but you can teach me anything." Since then, Amanda has learned and absorbed so much knowledge from mentors like Sharon Shover, Elsie Crawford, and so many others who have helped her transform her job into a true passion. Amanda partners with her clients to provide education and support for billing, survey preparation, policy development, staff education and more throughout the RHC setup process.
Amanda is the current Secretary of the Executive Committee, Co-Chair for the Education Committee, and a member of the Nominations Committee for the Kentucky Rural Health Association (KRHA). She has been a member of the KRHA Board of Directors since 2021 but has been part of the Education Committee since 2019. She was fortunate enough to serve as the representative for KRHA at the State Rural Health Association Leadership Conference this Summer in Washington, DC. Amanda has also served on the RHC Summit Advisory Committee for the Kentucky Office of Rural Health (KORH) since 2018 and is a frequent speaker at the Summit as well as other KORH sponsored events. Amanda joined the NARHC Education Committee in 2021 where she has provided education on RHC billing and coding through the NARHC Academy. She received her CRHCP credentials in 2018 and was a first-time presenter at the NARHC Spring Institute in San Antonio earlier this year. Amanda is also a Certified Professional Coder (CPC) receiving her certification in 2016 through the American Academy of Professional Coders (AAPC).
Amanda has served as a Deacon at her church since 2018, and recently joined the Board as the Service Coordinator. She and her family regularly participate in events for Kerrington's Heart, Inc. – a non-profit organization providing support for Kentucky families who have a child born with a Congenital Heart Defect, just like their son, Harry.
Amanda received her Bachelor of Arts degree in Public Relations from Western Kentucky University in 2010, graduating with honors. She went on to complete a master's degree in Business Administration with a focus in Health-Sector Management from the University of Louisville in 2014. Amanda and her husband, Ben live in her hometown of Versailles, KY with their two kids – Sarah (5) and Harry (2). Life is full of gymnastics, soccer, swimming, and theater class as well as helping out on her family's growing Christmas tree farm!
Amanda Dennison, MBA, CPC, CRHCP
Manager, Blue & Co., LLC., 2650 Eastpoint Pkwy, Ste 300, Louisville, KY 40223
adennison@blueandco.com
---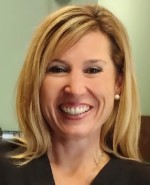 Peggy Gautreau, RN, CNM, BSN
Peggy began her nursing career at Charity Hospital in New Orleans, LA. A level One Trauma Center. After ten years of ER nursing, she to graduate school to become a Certified Nurse Midwife. She remained in that role for 9 years until her passion for people and love of business helped her realize her dream of opening an Independent RHC in Robert, Louisiana. She stood on the belief that all patients deserved to be treated better and incorporates daily amongst her staff and providers the true motto of Total Family Medical: "Dignity, Compassion, Respect." Every patient. Every time. No matter what.
Total Family Medical was opened in October in 2013. Its currently in its 9th year of operation and has become a thriving medical practice that offers Primary health care, Mental Health Care and Women's Health care.
Early on Peggy realized the value of joining not only NARHC but also the Louisiana Rural Health Association. She has been a member of both for the last 8 years.
Peggy believes if you're going to do something do it the right way and do it all the way.
She was the:
2016- Rural Professional of the Year for the Louisiana Rural Health Association.
She was the recipient of the NARHC "Ron Nelson Award" in 2018
2019 Well Ahead Louisiana Rural Health Leader of the Year
She currently sits on the LRHA board of supervisors and was president of LRHA 2020-2022 as well as the interim president until for the early part of 2022.
Throughout the years Peggy's passion for NARHC has been evident in her annual and many times biannual attendance of NARHC conferences. She can often be heard saying "A little bit of luck and a lot of hard work is what opened my RHC but NARHC and these conferences are how we stay open!"
Peggy brings a wealth of knowledge from not only an RHC owner, long time NARHC member, but from a provider's point of view as well. With her experience and love of NARHC she would be an outstanding asset to serve as a Board Member for an organization she so firmly believes in.
Peggy Gautreau, RN, CNM, BSN
Owner, Total Family Medical, 22601 Hwy 190, Robert, LA 70455
totalfamilymedical@gmail.com
---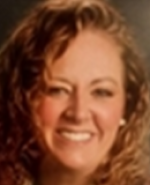 Selena Gurley, FNP-C
Selena is the Director of Clinical Quality and Excellence at Fast Pace Health. She directed her team through the accreditation process for over 100 Independent RHC's across 5 states. Selena currently serves as a member of the Urgent Care Association Accreditation Committee with focus on quality care delivery.
Her love for quality and standardization is nurtured through her affiliation with the people she has interacted with through NARHC and her state rural health associations. To be witness to the love and compassion that the RHC family has for rural communities is infectious and she hopes to be a representative who shares this love. Selena plans on taking the Certified RHC Professional Course starting in the Fall so that she can be a better advocate and thought leader amongst her peers and newly found RHC family.
Selena is a graduate of the University of Alabama in Birmingham, AL. As a Nurse Practitioner with specialty in Family Medicine, she has been able to serve patients and their families through all walks of life. Her work in the field and business experience has enabled her to contribute to the Fast Pace vision of making quality healthcare accessible to our rural communities. Selena was blessed to be able to speak at the Urgent Care Association National Conference this past April, as well as participate with thought leaders on improving healthcare disparities. Selena would appreciate your support to serve and represent you during the next term on the NARHC Board of Directors.

Selena Gurley, FNP-C
Director of Clinical Quality and Excellence, Fast Pace Health, 6550 Carothers Pkwy, Ste 225, Franklin, TN 37067
selena.gurley@fastpacehealth.com
---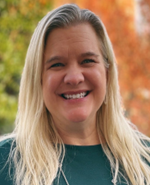 Misty Kimbrough, BBA, CRHCP
Misty Kimbrough is the Director of Clinical Operations for CHRISTUS Trinity Clinic. This consists of 17 clinics of which 5 are RHCs.
Moving from hospitals to clinics 6 years ago sparked a great interest in rural health clinics. Being fairly new in the RHC setting had her asking questions daily that she wanted answers to. She would enjoy being part of a team where she could represent the brand new RHC team members and learn how to make my RHC's the best they can be. Each conference she attended she would learn more and enjoy learning from those who have done this longer.
Misty is a graduate of Texas A&M Commerce with a BBA in Accounting. She has served as Accountant, Controller, CFO, Accounting Manager, Clinic Manager, and now Director in companies like HCA, Triad, CHRISTUS Trinity Mother Frances, and CHRISTUS Trinity Clinics. In these roles she has enjoyed learning and training new leaders. She has enjoyed working on teams to make hospitals and clinics better. She would appreciate your support to serve on this board to grow her knowledge and help those that are also new to the RHC world.
Misty Kimbrough
Director of Clinic Operations, CHRISTUS Trinity Clinic, 1001 E SE Loop 323, Ste 260, Tyler, TX 75701
misty.kimbrough@christushealth.org
---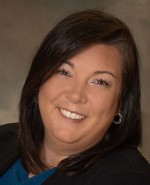 Kendra Noyes
Kendra recognizes the tremendous value in NARHC membership and would appreciate the opportunity to bring her skills, knowledge, and perspective to the NARHC Board of Directors. Access to care is her passion, and the RHC program has directly impacted her friends, neighbors, and the rural community she calls home.
She earned her Master's and Bachelor's degrees from Franklin University while serving Wyandot Memorial in several roles. Career progression in within the organization in no way suppressed her patient-centered approach. Her deep devotion to patients from all walks and in the hospital's outlying village drives the success of the RHC sites under her direction.
Kendra is the Chief Operating Officer at Wyandot Memorial Hospital, a progressive critical access facility committed to caring for all patients in its rural Ohio community.
She led the effort for WMH from application and staffing to procedures and financial review. Her firsthand experience in the clinics has proven valuable, as has her keen understanding of the organization's overall strategy and goals.
Kendra is Wyandot Memorial Hospital's RHC expert and top resource due to her know-how and determination in learning everything she can from trusted sources, including the National Association of Rural Health Clinics.
Kendra Noyes
COO, Wyandot Memorial Hospital, 885 N Sandusky Ave, Upper Sandusky, OH 43351
knoyes@wyandotmemorial.org
---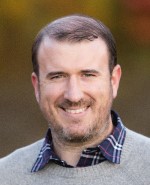 Jonathan Pantenburg, MHA
Jonathan Pantenburg is a nationally recognized healthcare management consultant who advises non-profit, profit, and governmental entities through complex issues including financial analysis, provider alignment and designations, cost reduction, mergers and acquisitions, provider contracting, and operational improvement. Jonathan co-founded Wintergreen and serves as a Principal at Wintergreen, a Maine-based consulting firm focused on rural and community healthcare providers.
For his practice, hospital, and health system clients, Jonathan quantifies opportunities to improve financial and operational performance. In addition, he regularly contributes to thought leadership to advance the agenda for rural and community healthcare providers. Recently, Jonathan completed and presented a national study, in addition to state-specific impact analyses, on the impact of the Consolidated Appropriations Act of 2021 on Rural Health Clinic reimbursement and how the alignment and designation of provider practices can improve the financial position of an organization.
Prior to joining Wintergreen, Jonathan worked as a Principal at a national healthcare consulting firm and before that, as a Chief Financial and Operating Officer for a 21-bed Critical Access Hospital where he gained practical experience in the financing and operationalization of rural strategies. He holds a Master of Health Administration from Ohio University, a Bachelor of Business Accounting from University of Phoenix, and a Bachelor of U.S. History from the University of Hawaii at Manoa.
Jonathan's experience as an operator coupled with his background advising entities ranging from independent clinics and hospitals through multi-state systems and healthcare entities on finances and operations positions him to make meaningful, insightful contributions to the NARHC members and leadership. He respectfully requests your support to serve on the NARHC Board of Directors.
Jonathan Pantenburg, MHA
Principal, Wintergreen, INc., 21 Pinehurst Ln, Falmouth, ME 04105
jpantenburg@wintergreenme.com
---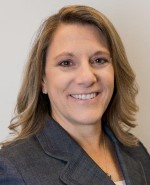 Denise Schentrup, DNP, APRN, FAANP - Incumbent
Denise Schentrup, is the Associate Dean for Clinical Affairs at the University of Florida College of Nursing and the Clinic Director of Archer Family Health Care, a nurse led rural health clinic in Archer, Florida. She has been a board member for the last three years and seeking a second term. Dr. Schentrup is currently the only practicing provider on the board. She is a family nurse practitioner and provides clinical care and administrative oversight for the integrated practice serving patients in Archer and surrounding rural communities. She participates in several projects to bring research and evidence-based practice initiatives to the clinical setting. She teaches in the Doctor of Nursing Practice program and is a preceptor to family nurse practitioner students. She is a fellow in the American Association of Nurse Practitioners and is the president of the Rural Health Partnership in her state of Florida. Her passion is everything rural health, including operations, outreach, policy, and clinical care. Dr. Schentrup's goal is to provide students with the opportunity to practice in a rural setting to spark their interest in rural health care.
Denise Schentrup, DNP, APRN, FAANP
Associate Dean for Clinical Affairs, University of Florida College of Nursing & Clinic Director of Archer Family Health Care, 16939 SW 134th Ave, Archer, FL 32618
dschen@ufl.edu
---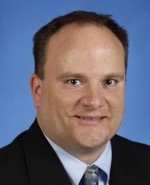 Mark Schultz, RN, BSN
Mark is the Manager of Consulting Services for Midwest Health Care, Inc, located in Cape Girardeau, Missouri.

Mark is a graduate from Southeast Missouri State University in Cape Girardeau, Missouri where he received his Bachelor of Science in Nursing. Mark began his career at a regional hospital in 1996 and worked there for 22 years. After receiving his nursing degree in 2000, Mark worked as a nurse on the cardiac progressive unit before moving to the education department in 2003. He entered management in 2006 and became the director of physician practices, which included several Rural Health Clinics, and has over 10 years of hospital leadership experience. Mark joined Midwest Health Care, Inc. in December of 2018. He brings with him his years of hospital and clinic leadership and clinical experience.
Mark works with several rural health clinics and hospitals in various states. His goal is to help RHCs maximize their potential while maintaining compliance. He would very much appreciate your support to become the next member to serve on the NARHC Board of Directors.
Mark Schultz, RN, BSN
Manager of Consulting Services, Midwest Health Care, Inc., 326 S Mount Auburn Rd, Cape Girardeau, MO 63703
mschultz@mwhc.net
---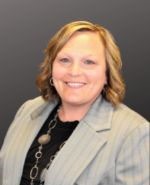 Chastity Swope, CRHCP
Chastity is the Director of GMG Patient Access and Rural Health at Graham Health System. Over the past 18 years, she has served in multiple progressively increasing leadership roles in their Multi-Specialty Clinics and Acute Care Hospital Business, Scheduling and Registration Offices. She oversees and directs clerical staff for multispecialty physicians and mid-level providers in 5 different locations. With her most recent role in Rural Health, she is responsible for RHC compliance and staff education. In addition, she is in the process of preparing for certification with the upcoming openings of 2 additional satellite clinics.
Chastity volunteers and devotes a considerable amount of time within her community. She served as an Ambassador for the Chamber of Commerce for 5 years and was awarded the Chamber Ambassador of the Year as recognition for implementing a recruitment and retention program to attract and retain new ambassadors. She has served on the Canton YWCA USA Board for 8 years and has held the positions of Board Treasurer and most currently as Board President. She is also serving on the Canton United Way Board where she is Board President. By utilizing our community needs assessment, we are able to identify the needs of our community and those we serve. By combining our efforts, we truly are able to make a difference in our community and this is one of the proudest accomplishments of her career thus far.
Chastity graduated with her Associates degree in Arts and Science from Spoon River College where she was a member of the Phi Theta Kappa Honor Society. She later obtained her Bachelor of Science Degree in Healthcare Management and is currently pursuing her Master's Degree in Business Administration. She was in the first class to receive the CRHCP certification in March of 2018. Chastity's dedication and passion is leading, giving back to those she serves and making a difference in the lives of others. Serving on the National Board of Rural Health would be an honor and a privilege to serve alongside a team of professionals who are advocates for Rural Health Clinics. She would greatly appreciate your support as it would be an honor to serve on the National Rural Health Board of Directors.
Chastity Swope, CRHCP
Director of GMG Patient Access and Rural Health, Graham Health System, 180 S Main St, Canton, IL 61520
cswope@grahamhospital.org
---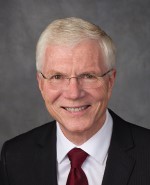 Roger Wells- PA-C
Roger Wells has been passionate about rural health care all his life. Growing up on the family farm in rural Nebraska reinforced his desire to bring adequate health care to this population.
Roger is a Physician Assistant employed at Lexington Regional Health Center in Lexington, Nebraska. He works in family practice, and serves in two separate Rural Health Clinics. He also assists with spine surgery clinic and in the spine surgery operating room. He occasionally staffs the emergency department and works on a rotational schedule as a hospitalist on weekends in a Critical Access Hospital. He has devoted his professional career to serving rural health populations since his graduation from the University of Nebraska Medical Center in 1987. He has been serving on the National Association of Rural Health Clinics (NARHC) Policy Committee for over two years.
Roger has been extremely active in national policy. He has served on the National Commission on Rural Health and Human Services located in the Federal Office of Rural Health Policy and recently participated as a co-author of an article "The Challenges of Providing Preventive Health Care in Rural America" Published Physician Assistant Clinic Vol 7 Issue 1 January 2022, is currently serving as a Clinical Champion providing feedback to CMS on reimbursement issues with the Quality Payment Program. He has been very active in the past with the National Rural Health Association, and the Nebraska Governors Rural Health Commission. Roger also serves on many quality committees including Stratis Health, United Health Care of Nebraska and Nebraska Total Care (a State Division of Centene).
With a background as a primary health care provider and having extensive experience working daily in a Rural Health Clinic, Roger is an outstanding candidate for the BOD providing insight involving ground level issues as well as understanding challenges in advancing new national policy. In this quickly changing health care arena, we have the opportunity to enhance the Rural Health Clinic platform in areas of regulation reduction, modification of current rules and regulations and most importantly to be at the negotiation table when new policy is being developed. We face new challenges in value based purchasing, the distance site in telemedicine, a reduction in providers in rural communities, increased minorities in rural populations and transparency rules just to name a few.
It is his earnest desire to continue to work toward his mission: "To enhance the access, quality and affordability of rural health care provided by Rural Health Clinics" and would appreciate your vote.
Roger Wells, PA-C
Physician Assistant, Lexington Regional Health Center, 1105 N. Erie, Lexington, NE 68850
rogerdwells@icloud.com
Cancellation Policy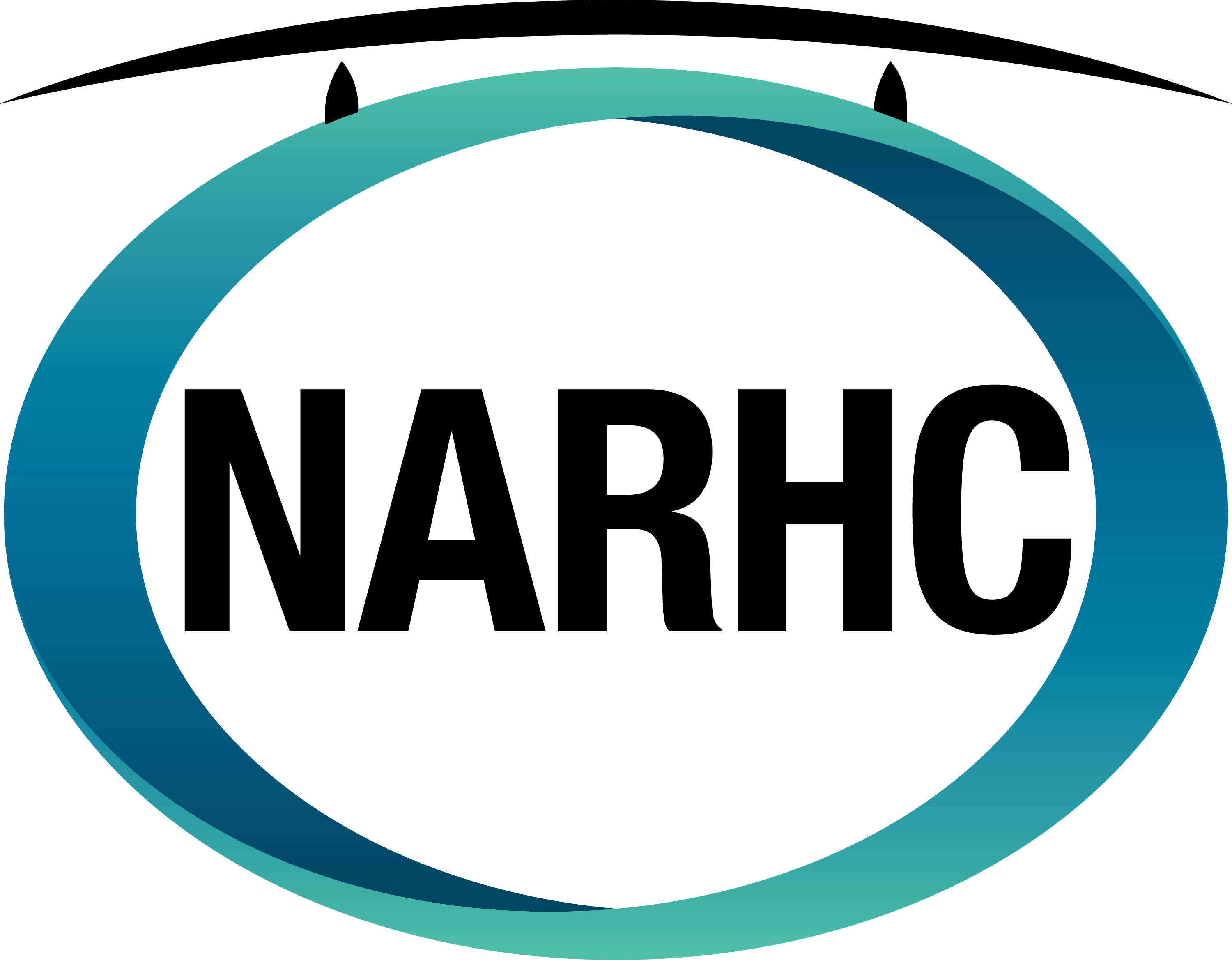 NARHC 2022 Fall Institute
Cancellation/Transfer Policy

All cancellation/transfer refunds will incur a $25 processing fee. Transfers to a future conference are not allowed.
100% - On or before September 5, 2022
50% - September 6, 2022, thru September 23, 2022
No Refunds - After September 23, 2022
Substitute Attendee - Substitutions will be allowed with advance notice
Complete This form to cancel/transfer your registration
Hotel & Travel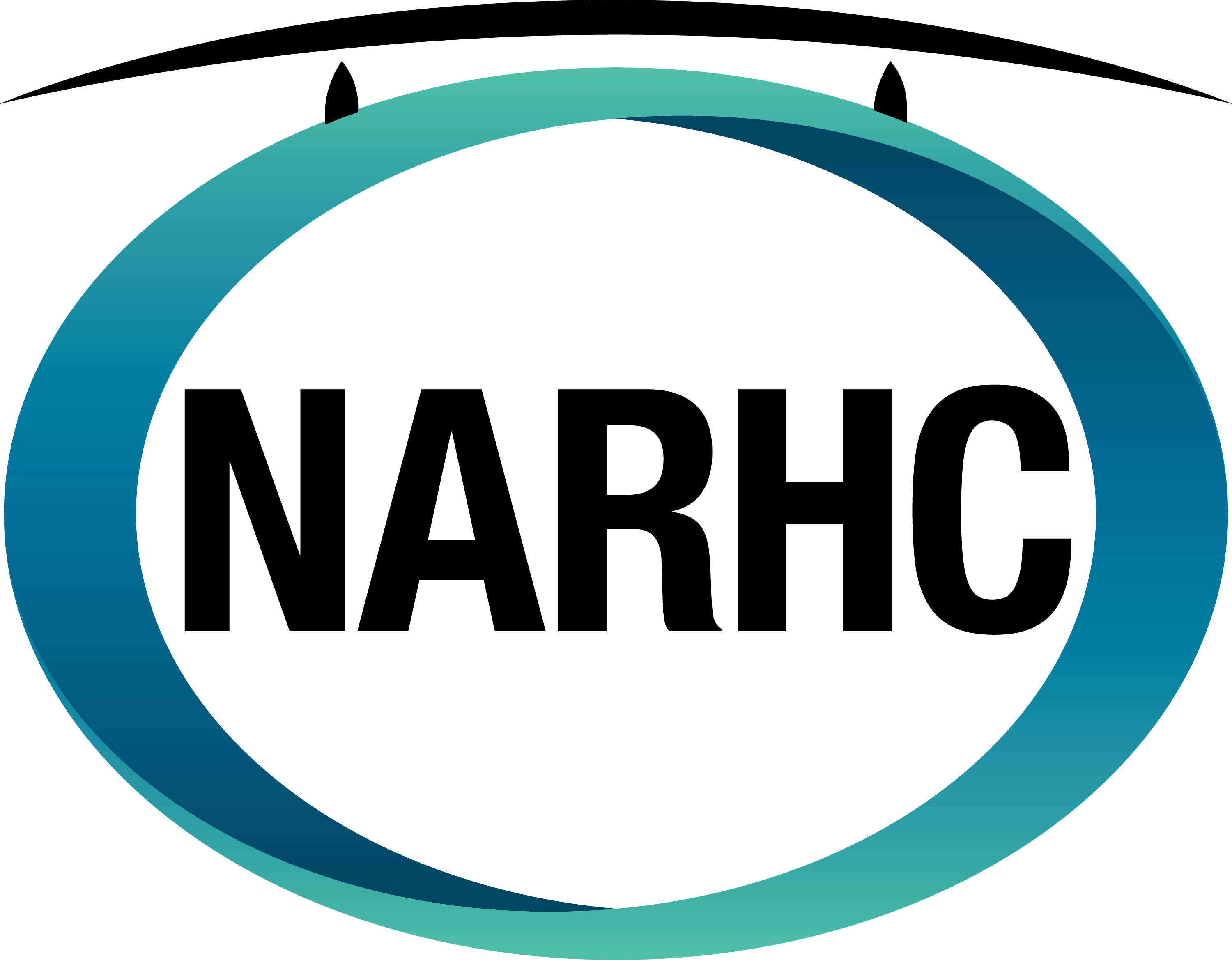 NARHC 2022 Fall Institute Hotel & Travel

ROOM CANCELLATIONS - Should you need to cancel your room at the Talking Stick, please contact Tasha by calling 866-306-1961 x2.
Updated 9/24/22

Rooms at Talking Stick Resort have become available at the rate of $269. To check for availability call Talking Stick Resort at 866-877-9897 opt. 2.
The event venue, Talking Stick Resort will soon be fully booked. NARHC may have rooms available to transfer. If interested call 866-306-1961 x2.
Additional Hotel Options:
Hampton Inn & Suites Scottsdale//Riverwalk (0.5 miles) (9 min walk to Talking Stick)
Free breakfast

Outdoor Pool

Fitness Center
Staybridge Suites Scottsdale - Talking Stick (1.6 miles)
Free Breakfast & Evening Reception

Heated Outdoor Pool & Whirlpool

Fitness Center

Guest Laundry
Comfort Suites Scottsdale @ Talking Stick (1.8 miles)
Free Breakfast

Outdoor Pool &Whirlpool

Fitness Center
Home2 Suites by Hilton Scottsdale Salt River (1.8 miles)
Free Breakfast

Outdoor Pool

Fitness Center
Tru by Hilton Scottsdale Salt River (1.8 miles)
Free Breakfast
Outdoor Pool
Fitness Center
Independence 47 Hotel Scottsdale (2.0 miles)
Outdoor Heated Pool, Kids Pool & Whirlpool
Fitness Center
Guest Laundry
Meridian CondoResorts (2.7 miles)
Full Kitchen & In-Room Laundry
Club House with Games
Heated Outdoor Pools & Whirlpools
Fitness Center
WorldMark Scottsdale (2.8 miles)
Outdoor Pool
Fitness Center
Airport:Phoenix Sky Harbor Airport, 2485 E. Buckeye Rd. Phoenix, AZ 85034
Transportation:
Cab, Uber, Lyft - 14.8 miles (approx. 20 min.) from Phoenix Sky Harbor Airport to Talking Stick Resort. Cab ride will cost about $40-45 each way.
Networking Reception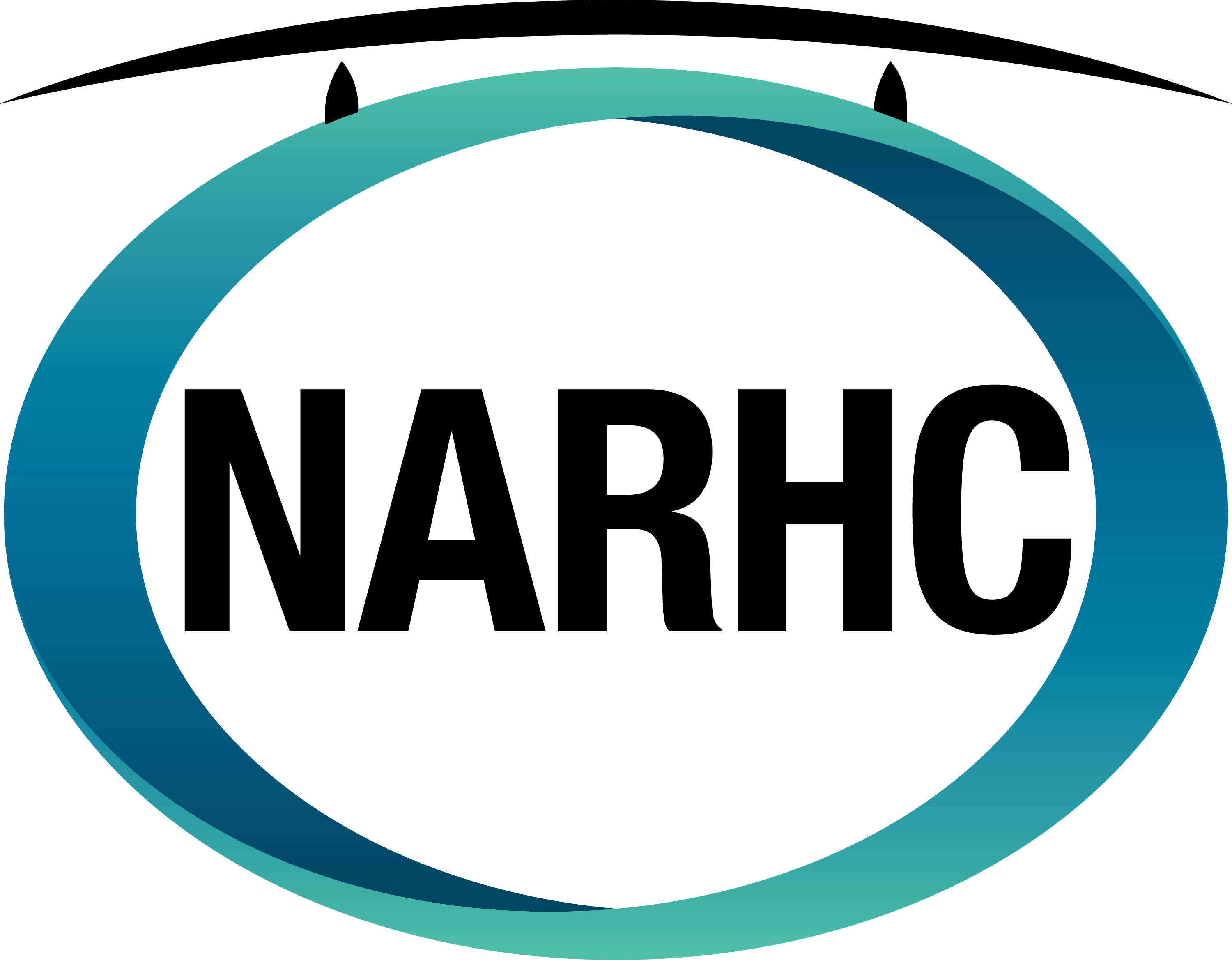 NARHC 2022 Fall Institute Networking Reception

Join us Monday night (Oct. 24) at our annual networking reception! The reception will be located outdoors in the Talking Stick Resort's Fire Gardens. The night will be full of free food & drinks, music, great networking opportunities, and entertainment.
This is a ticketed event. Conference attendees will receive a ticket included with their registration. If you'd like to bring a guest to the reception, tickets are now available for purchase. You will receive the purchased guest ticket(s) upon check in at the registration table. To buy your guest's ticket, please complete this form.
Thank you to our Networking Reception Sponsors!
For information on becoming a reception sponsor, download this form.