NARHC 2021 Digital Fall Institute
Event Date: 11/1/2021 - 11/1/2022

Event Overview
NARHC 2021 DIGITAL FALL INSTITUTE
Registration will remain open through December 30, 2021. Check Member Status before Registering!
Register Online or submit the Downloadable Registration Form.
PLEASE READ PRIOR TO REGISTERING
This digital conference will consist of recorded sessions from the in-person conference happening in October. The 2nd week of November you will receive an email notification letting you know you may access the recordings via our Event App along with your login information for the App. You will have continued access to the recordings until June 2022.
A Conference For and About RHCs, attended by CEOs, CFOs, Physicians, PAs, NPs, Clinic Managers, Billers & Coders, and more!
Earn Continuing Education Credits: 17 from AAFP (for MDs, PAs, NPs) and 17 AAPC (for coders).
Additionally, we are now offering an online course, the Certified Rural Health Clinic Professional (CRHCP), with an online proctored final exam on October 22nd. This course is a separate registration fee. If you want to attend both the conference and the course, you will be required to pay both registration fees. For more information on the CRHCP course Click Here.
Member Rates: Save $100 per person on registration by being a NARHC member! If you are interested in becoming a member Click Here for the membership application. Unsure if you're a member? Call us and we'll be happy to check your organization's status for you (866-306-1961 x1).
For those interested in being a speaker at one of our upcoming conferences, please see our Call for Speakers page.
Agenda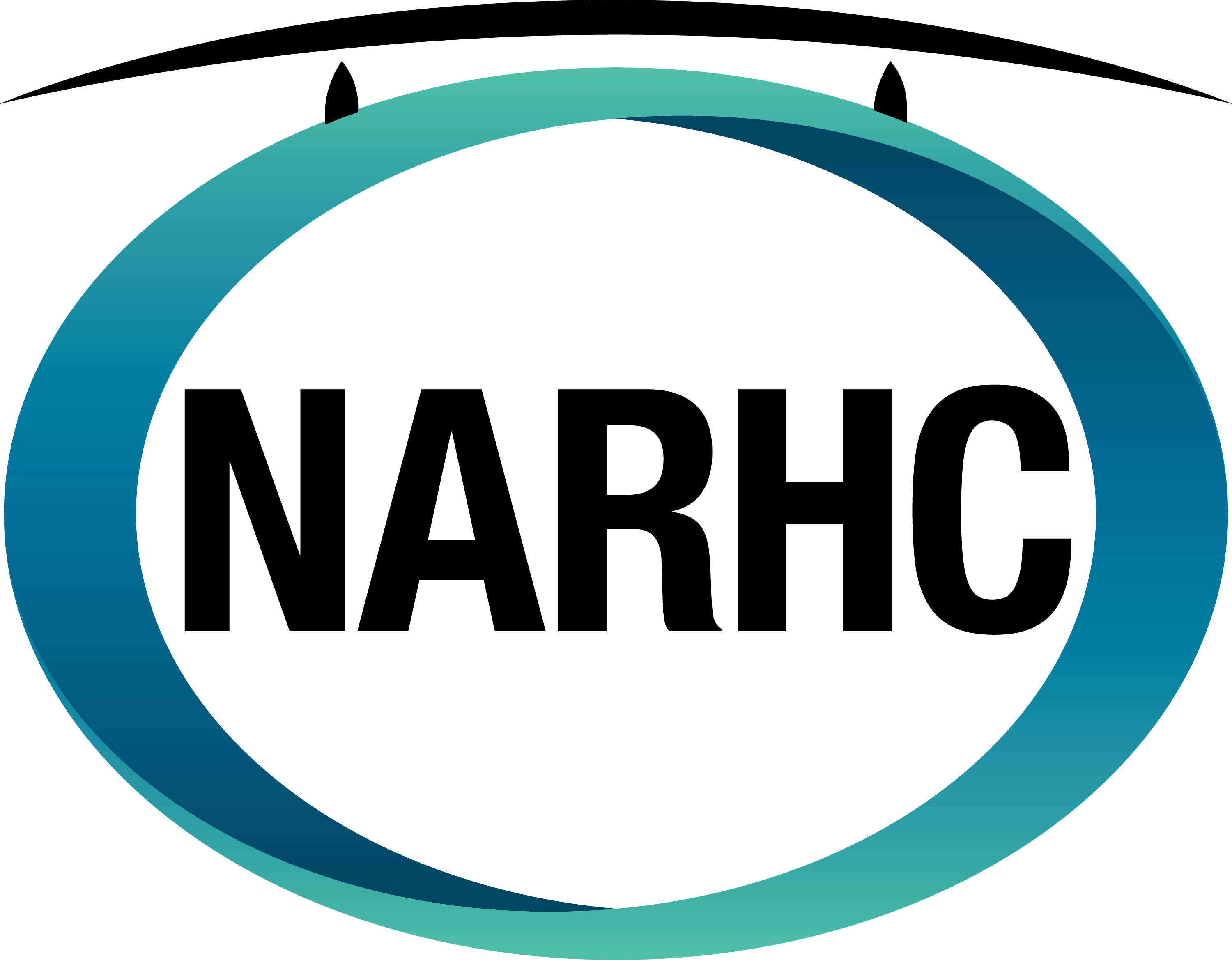 NARHC 2021 Fall Institute Agenda
Board Candidates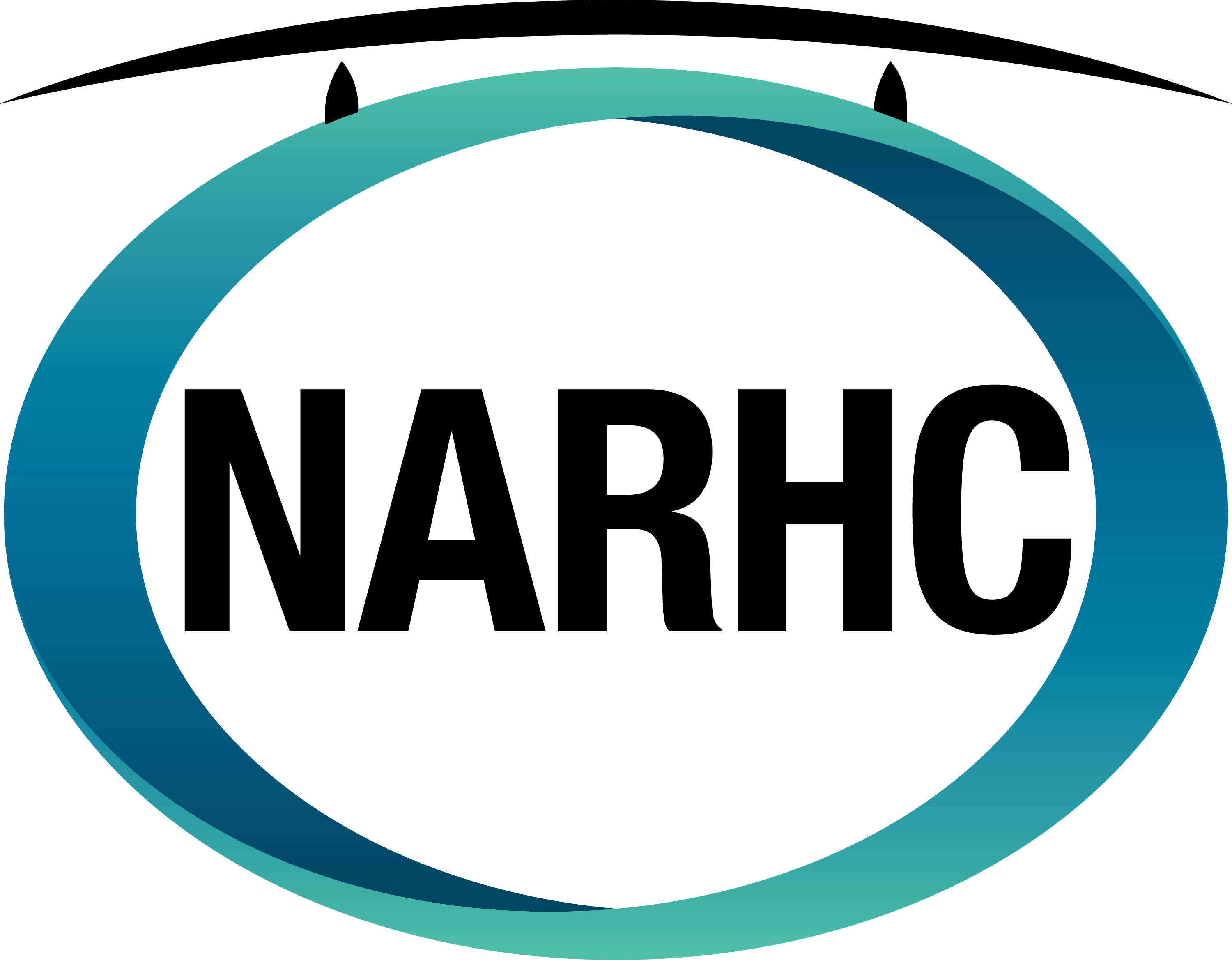 NARHC 2022 Board of Director Candidates

Click on the Candidates Pictures to Watch Their Video Message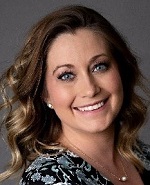 Erin Aune, MBA, CPC, CRHCP
Erin is the Director of the Glasgow Clinic Specialty Care Division at Frances Mahon Deaconess Hospital overseeing Orthopedics, General Surgery, & OBGYN. She also oversees the operations & marketing of Hi-Line Med Spa, which she helped launch, bringing a new service line to the community. Erin participated in the implementation & build of a new EMR system & electronic policies/procedures program. She has been with FMDH for 6 years, but also has experience as the Director of Finance & the Director of Human Resources at a local nursing home. Erin has served on the Glasgow Chamber of Commerce Board of Directors for the past 9 years, and during this time, she has had the role of President, VP, Past President, & Secretary. She currently serves on NARHC's Education Committee.
Being born and raised in the rural community of Glasgow, Erin is very active in volunteering for community events and attending sporting events with her children; she also serves on the Board of Directors for the Glasgow Wrestling Club that her children are active participants in. On a personal note, Erin enjoys cooking, spending time with family and friends, watching her kids participate in sports, and spending time on the lake.
Erin would love the opportunity to serve on the NARHC board and be able to represent the State of Montana. She would enjoy being an advocate for Rural Health Clinics in the area and keeping facilities informed and up to date on new information, as well as providing them with education. She would appreciate your support to serve on the board, as she would be a great addition with her dedication and well-rounded knowledge base for Rural Health Clinics. Erin is very outgoing and would enjoy this opportunity to grow and build networking relationships.
Erin Aune, MBA, CPC, CRHCP
Director of Glasgow Clinic Specialty Care, FMDH Glasgow Clinic, 221 5th St. S, Glasgow, MT 59230
erin.aune@fmdh.org

Brad is the owner and CEO of Access Medical Clinic. Access Medical Clinic operates 36 clinics in Arkansas, Oklahoma, Tennessee, and Georgia. Currently, 25 of those clinics have Independent RHC status with more pending certification.
Not only is Brad a physician, he also has a passion for business and politics. He began growing his clinics in rural areas after completing his MBA in 2015. He enjoys advocating for his profession, his patients, and his employees in many ways. He currently is on the executive committee of the Arkansas Medical Society and is the chairman of their Political Action Committee board. Brad would like to help advocate for RHC's on the federal level as he has for physicians on the state level.
Brad believes that being more involved with the NARHC would enable him to bring value to an organization that is focused on the same principles he has dedicated his career to, which is improving healthcare in rural America. He would appreciate your support and vote in this endeavor.
Bradley Bibb, MD, MBA
CEO, Access Medical Clinic, 4196 Hwy 62/412, Suite A, Hardy, AR 72542
bibbbrad@gmail.com
---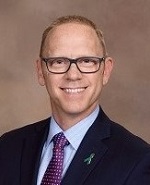 Charles A. James Jr - Incumbent
Charles is the President of the NARHC Board of Directors. His career is dedicated to managing, certifying, overseeing compliance, and billing claims for RHCs. While North American was founded in 1992, he has been working in "rural health clinics" his whole life. The James family started eight of what would become the first RHCs in the state of Missouri. The clinics that his family owned were founded upon a strong commitment to Rural Primary Care and the need facing patients in these areas.
North American Healthcare Management is a strong leader in providing Revenue Cycle Management, EHR hosting, and RHC consulting services to RHCs across the country. They have developed a strong understanding of the technical aspects of RHC billing, RHC compliance, practice management, & provider enrollment. They deal directly with the difficulties their constituent members face on a daily basis. Their record is one of constant, unwavering support to NARHC. NAHMS has consistently attended all conferences as vendors & presenters for many years. Charles is one of the organization's biggest cheerleaders. He believes he has a special understanding of the organization, formed during many years of involvement with it.
What Charles hopes to provide NARHC is a measure of the same passion for RHCs that some of their irreplaceable predecessors have. In this era of Healthcare Reform, RHCs need strong advocates. He believes he qualifies on that level, at the very least. He assures you that he will continue to make an active and energetic addition to the organization. Thank you for consideration to serve in this manner.
Charles A. James, Jr.
President/CEO, North American Healthcare Management Services, 9245 Watson Industrial Park, St. Louis, MO 63126
cjamesjr@northamericanhms.com
---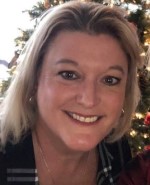 Jackie King, MSHI, CPC COC, CRHCP, RH-CBS
Jackie is the Director of Compliance & Clinical Informatics/Health Information Management Consultant at the Illinois Critical Access Hospital Network (ICAHN), a 57-member non-profit organization whose mission is to strengthen Illinois critical access and small rural hospitals and RHCs through collaboration. ICAHN's goal is to preserve access to rural healthcare while improving the vibrancy and viability of the communities served. In keeping with this goal, Jackie manages and supports multiple ICAHN peer network groups including Rural Health Clinic, Business Office, HIM, Informatics, CFO, and Compliance, providing quarterly educational events while monitoring the internal listserv groups and researching issues as they arise. She has presented to large and small groups in Illinois and nationally. Jackie also created and teaches the ArchProCoding Critical Access Hospital Coding & Billing boot camp nationally.
Jackie earned her Master of Science in Health Informatics degree from the University of Illinois at Chicago in 2012. She served as adjunct faculty for the UIC MSHI program for several years after graduation. She has worked in the health care field for over 30 years in both clinical and administrative positions at small rural and critical access hospitals and physician practices both independent and RHC. Prior roles include Medical Imaging Technologist, Quality Management/ Utilization Analyst, Process Management Facilitator, Health Information Management (HIM) Director, and Clinical Informatics Director. Jackie actively collaborates with NARHC leadership on Medicare billing and payment issues related to RHC policies. She earned her CRHCP credential in October of 2020 and is very passionate about advocating for the sustainability the of RHC program. She would very much appreciate your support to serve on the NARHC Board of Directors beginning in 2022.
Jackie King, MSHI, CPC COC, CRHCP, RH-CBS
Director of Compliance & Clinical Informatics/HIM Consultant, ICAHN, 1945 Van's Way, Princeton, IL 61356
jking@icahn.org
---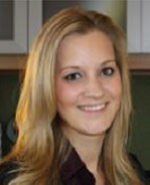 Amanda Shelast - Incumbent
Mandy is honored to serve as the Vice-President of the NARHC Board of Directors. Additionally she serves as the Vice-President of the Michigan Rural Health Clinic Network. In her professional career, she is the Vice-President of Physician Services & Clinical Networks with Dickinson County Healthcare System a sole community hospital with a multistate health system and 8 Provider RHCs in Northern Michigan. Amanda brings over a decade of years' experience in RHC She understands the uniqueness of rural communities and the vital role these clinics play to their residents. Mandy was one of the first people to take and pass NARHC's Certified RHC Professional course. She asks now for the tremendous opportunity to bring her experience and voice to continue to serve on the NARHC Board of Directors.
Amanda Shelast, CRHCP
Vice-President of Physician Services & Clinical Networks, Dickinson County Healthcare System, 1721 S Stephenson Ave, Iron Mountain, MI 49801
amanda.shelast@dchs.org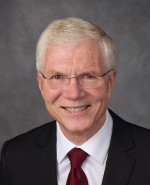 Roger Wells, PA-C
Roger Wells, a practicing Physician Assistant for over 30 years, is presently employed at the Lexington Regional Health Center in Lexington, Nebraska. Throughout his career he has been devoted to rural health care serving patients in Rural Health Clinics and Critical Access Hospitals utilizing a family practice setting. Roger has been serving on the National Association of Rural Health Clinics "Policy Committee" and presently seeking a position on the Board of Directors, moving the Association forward with a clinician point of view.
Throughout his career, Roger has served on multiple policy and board of director positions. His
experience includes being former member of the Federal Office Of Rural Health Policy National Advisory Commission on Rural Health and Human Services, past Board of Directors member and Secretary of the American Academy of Physical Assistants, previous Clinical Constituent Chair, Policy Congress and member of the Board of Trustees of the National Rural Health Association, present Co-Chair of the University of Nebraska Medical Center's Rural Health Commission and previous Chairperson and present member of the Nebraska Governor's Rural Health Commission.
Roger was raised on a small rural Nebraska family farm and has experienced the limitations of rural medical access and restricted resources. His primary platform is to enhance the medical safety net through utilization of RHCs.
Roger Wells, PA-C
Physician Assistant, Lexington Regional Health Center, 1105 N. Erie, Lexington, NE 68850
rogerdwells@icloud.com
Cancellation Policy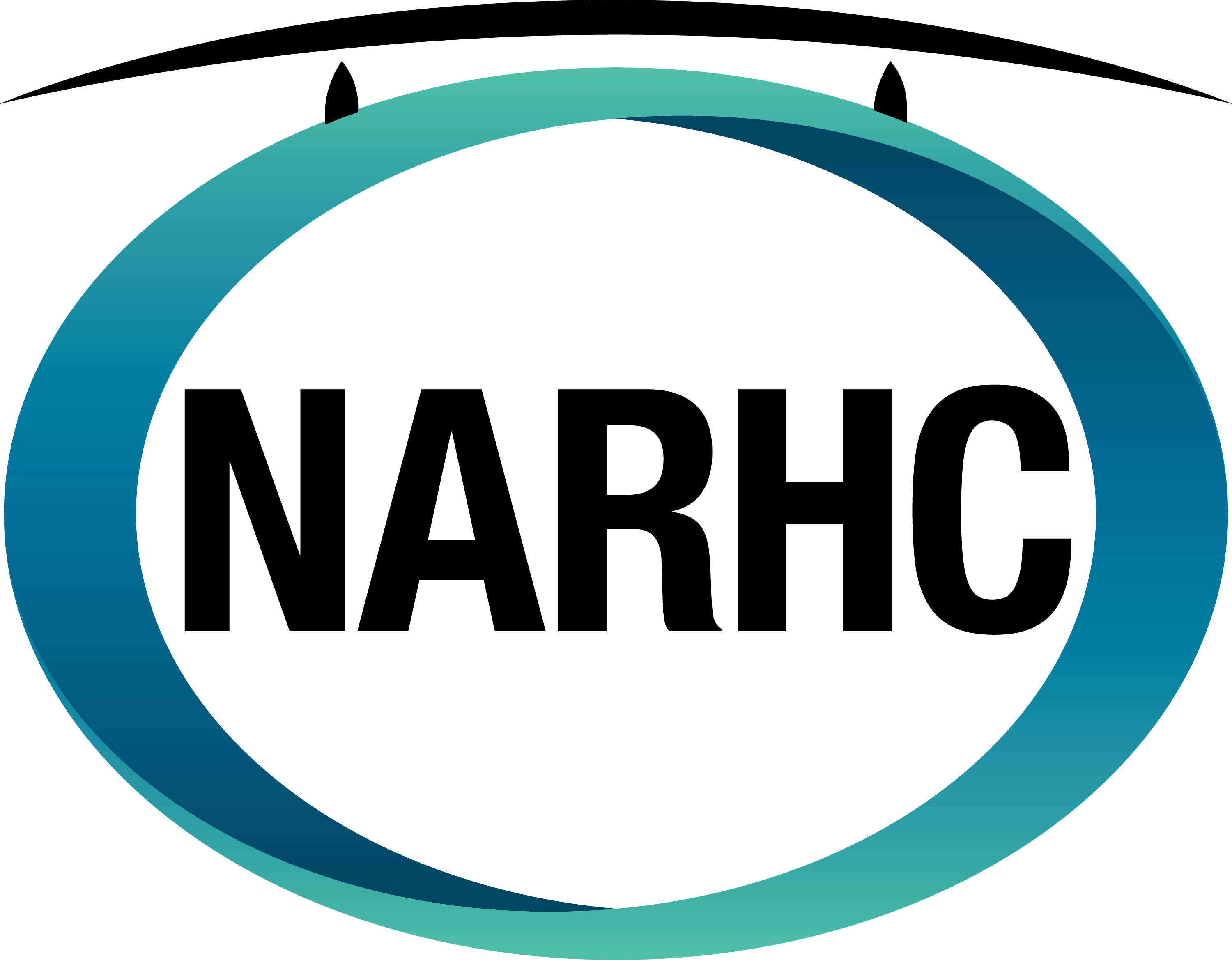 NARHC 2021 Virtual Fall Institute
Cancellation Policy
There will be no refunds allowed for the virtual option. Transfers to a future conference are not allowed.
Substitute Attendee - Substitutions will be allowed with advance notice.