NARHC 2023 Fall Institute
Event Date: 10/2/2023 - 10/4/2023

Event Overview
NARHC 2023 FALL INSTITUTE

The NARHC 2023 Fall Institute will be held at the
Hilton Orlando Lake Buena Vista Walt Disney World Resort,
connected by skybridge to the incredible

Disney Springs

!


October

2-4, 2023 (M-W)
Paying by check? Download your Registration Form!

Looking to attend an RHC focused conference this year?
NARHC has you covered!

Who Should Attend?
NARHC Institutes are put on by the only national association dedicated strictly to Rural Health Clinics (RHCs). A wide range of rural health professionals will be in attendance including CEOs, CFOs, Physicians, PAs, NPs, Clinic Managers, Billers & Coders.


Need Continuing Education Credits?
Earn Continuing Education Credits: CME from AAFP* (for MDs, PAs, NPs) and CEUs from AAPC* (for coders), and CRHCP CEUs for those who obtained their certification in an odd year.
*Average continuing education credits range from 14-16
Rates: Save $100 per person on registration by being a NARHC member! If you are interested in becoming a member Click Here for the membership application. Unsure if you're a member? Call us and we'll be happy to check your organization's status for you (866-306-1961).

Event Fee Schedule:
O

n-Time
Registration
Ends Sept 4th
Late
Registration
Sept 5 - Sept 27

NARHC

Member

$575
$625

Non-Member

$675

$725


Thank you to our online Sponsors!
Registration
If applicable, please verify your membership status prior to registering. Your member status can be found on your Profile under your account. Additionally, the member rate will auto-populate if your clinic has an active membership. If the member rate is not populating and you feel this is in error, please do not proceed and contact us at 866-306-1961 or membership@narhc.org.
Member:

$625.00 Register

Member Late Registration

---

Non-Member:

$725.00 Register

Non-Member Late Registration

---
Exhibitor Fees
At this time all exhibitor spots have been filled. If you would like to sponsor a Break or our Social Mixer, please see below to register.
We hope to see you in San Antonio, March 18-20, 2024! Check back in October to register for that event.
NARHC hosts conferences in March and October of every year throughout the United States. The conference is 2 1/2 days long. Exhibitors are welcome to attend any of the sessions. We are anticipating over 450 to attend each of the conferences.
Rural health professionals of all kinds attend our Institutes due to the variety of topics offered. Attendee titles range from Hospital CEOs, to physicians, to clinic managers, to coders. NARHC is the only national association in the country focused entirely on Rural Health Clinics. There are currently 1,500+ RHCs who are members of NARHC. We educate and inform the RHC community about ever-changing RHC policies and procedures through our conferences. Attending our conferences is vital for the professionals within the RHC community to stay current on legislative changes affecting RHCs across the nation.
Click Here for a Consultants Membership Application

Additional Exhibitor Registration $500
Max allowed 3 people per table. (We provide 2 registrations for members and 1 registration for non-members in the Exhibitor registration.)
Break Sponsor $1,000
Your logo will be displayed next to the food & beverage stations during a networking break.
(5 AVAILABLE)
Social Mixer $1,500
The first evening of the conference, Monday, October 2nd, we will be hosting a socail mixer and celebrate another year of RHC work. For more details contact us at events@narhc.org

LATE FEES +$100
A late fee of $100 will be added per selection if payment is received after Aug. 25th.

Please register below.
Amount
Description
$600.00
Additional Representative LATE FEE
fee ends 10/2/2023
Register
Speakers
WORKFORCE FACTORS IN RURAL HEALTH CLINICS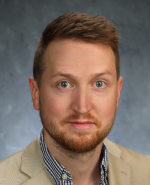 Mark Barclay, MS, CPRP
Director of Member Services
3RNET
Jefferson City, MO

Mark Barclay is the Director of Member Services for 3RNET. In this role, Mark serves as the primary support contact for 54 3RNET members, and the over 5,000 rural and underserved facilities across the country that utilize 3RNET. Prior to working for 3RNET, Barclay recruited for 36 Critical Access Hospitals and 4 FQHCs as the Workforce Specialist at the Center for Rural Health at the University of North Dakota School of Medicine and Health Sciences. Barclay also helped establish TruServe, a web-based tracking system used by State Offices of Rural Health and Primary Care Offices nationwide. In 2013, Barclay gained certification as a Physician/Provider Recruitment Professional by the Association for Advancing Physician and Provider Recruitment. Mark has a Bachelor's and Master's degree from the University of North Dakota.
NARHC UPDATE & VIEW FROM WASHINGTON DC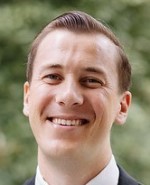 Nathan Baugh, BS
Executive Director
National Association of Rural Health Clinics
Alexandria, VA

Nathan joined the National Association of Rural Health Clinics (NARHC) as the Director of Government Affairs in 2015. In 2022, he became the Executive Director of NARHC. Nathan works on both regulatory and legislative policy at the federal level. He has been involved in issues such as the Chronic Care Management benefit, COVID-19 allocations for RHCs, and telehealth. He worked closely with HHS on several of the RHC COVID-19 initiatives and he worked with Congress to pass the RHC payment modernization policies in late 2020.
TIPS & TRICKS FOR MEETING YOUR REQUIRED RHC ANNUAL STAFF TRAINING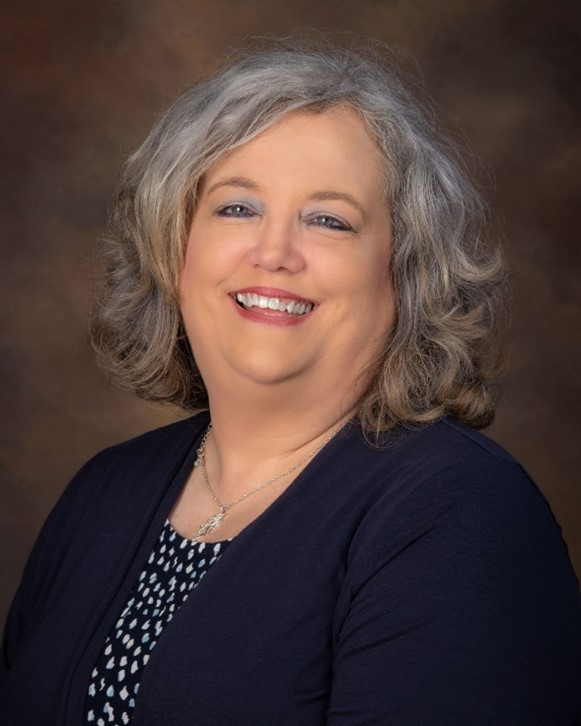 Susan Cambpell, CRHCP, MRHF
Director of Clinic Operations
Ochsner Rush Health
Meridian, MS
Susan Campbell is Director of Clinic Operations for Rush Health Systems where she has been employed for thirty-nine years. She received her Bachelor of Science in Healthcare Administration from Kennedy Western University in 2002.

Susan is a long-time active member of the National Association of Rural Health Clinics and the Mississippi and Alabama Rural Health Association. She was elected to the Mississippi Rural Health Association board of directors and served from 2013-2018 and served as president in 2015. Her board term for the Alabama Rural Health Association began in 2019 to present.

Susan has led several grant projects with Rush Health Systems 21 RHC starting in 2015 a quality initiative for Diabetic and Hypertension patients. More currently she serves as Project Director for Rural Health Vaccine Confidence grants for the 21 Rural Health Clinics. She has also served on several committees with the National Association of Rural Health Clinics. Currently, she is serving on the board of directors for the National Association of Rural Health Clinics and the Alabama Rural Health Association. She is passionate about Rural Health Clinics and our mission to serve others and has been Director of Rural Health Clinics for over 28 years.

HIPAA 2023 EDITION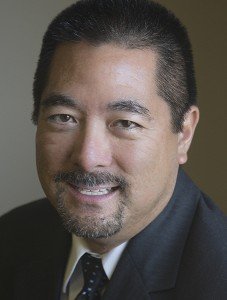 Scott Gima, BSN, MHA, RN
VP/COO
Management Performance Associates
St Louis, MO

Scott has been a strategist in the health care field for 20+ years. Using his background as an RN and as a turnaround manager and consultant of long-term care facilities, Scott brings practical operational experience to assist providers with compliance and HIPAA security implementation. Scott has helped hospitals, nursing homes, therapy companies, and other providers design, improve and maintain effective compliance programs, with special attention to compliance culture, board engagement and HIPAA security.
THE BEST HEALTHCARE INCLUDES GOOD CULTURE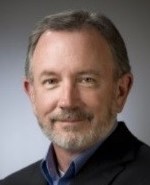 Jeff Harper
Principal/Consultant/Coach
InQuiseek Consulting, LLC
Shreveport, LA


For the past forty years, Jeff Harper has been a business leader and innovator. During his emerging career, his accomplishments include: Working with Hospitals and Physician Practices in both urban and rural areas. Leading a regional CPA Firm as Managing Partner of a regional for 8 years; Providing 10 years of strategic financial leadership as CFO; Navigating and heavily negotiating through 12 mergers & acquisitions; and Serving as President of 50-million-dollar international corporation for 3 1/2 years earning INC 5000 for two consecutive years. He presently is a principal of InQuiseek Consulting, a Louisiana-based firm that provides a wide range of consulting services across a variety of healthcare facility types. He is certified in Healthcare Compliance. Harper is in various hospitals and RHCs ever week all over the rural landscape and his diverse experience gives him a unique perspective to address opportunities for improved operational performance and cultural transformation. He has membership in NARHC, NRHA, and HFMA.
BUILDING BLOCKS OF RHC BILLING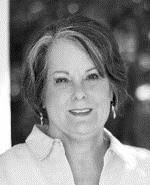 Patty Harper, CHC, RHIA
CEO Consultant/Principal
InQuiseek Consulting, LLC
Shreveport, LA

Patty Harper is a principal of InQuiseek Consulting, a healthcare consulting company based in Louisiana. She has over 24 years of healthcare experience in the areas of healthcare finance & reimbursement, health information management, compliance, and practice management. She began her healthcare career as a hospital controller and reimbursement analyst. Patty holds a B.S. in Health Information Administration from Louisiana Tech University. She is credentialed through AHIMA as a RHIA, CHTS-IM, and CHTS-PW. Patty successfully completed AHIMA's ICD-10 Academy and has previously been recognized as an ICD-10 Trainer. She is also Certified in Healthcare Compliance (CHC®) thorough the Compliance Certification Board. Patty is a frequent speaker for national, state and regional conferences on these and other reimbursement-related topics. Patty currently serves on the Board of NARHC.
GROWING YOUR IN-HOUSE CCM PROGRAM FROM AN RHC PERPECTIVE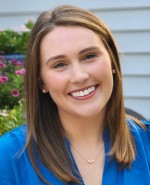 Aubrey Haynes, BS Business Management, CRHCP
Director of Revenue Cycle
Pillow Clinic, PLLC
Helena, AR

Aubrey is the Revenue Cycle Manager and Chronic Care Management Program Director at Pillow Clinic, an Independent Rural Health Clinic in Helena, Arkansas. She has over seven years of experience in healthcare finance and Chronic Care Management Services. Aubrey is an alum of Louisiana Tech University where she graduated with a degree in Business Administration with a concentration in Human Resources. While the bulk of her experience comes from working in a Rural Health Clinic, she got her start in healthcare finance by working at Pafford Emergency Medical Services while attending college in Ruston, LA. Directly after graduation, she started at Pillow Clinic as a billing clerk where she quickly worked her way into the Billing Manager Position. Within her first year working in a Rural Health Clinic, she became a Certified Rural Health Clinic Professional who dedicates her time to leading and implementing change at Pillow Clinic. In June of 2019, Aubrey implemented a Chronic Care Management Program and her team serviced 37 patients. Since implementation, her team has grown the program to consistently serve at least 1,000 patients per month. Chronic Care Management is one of Aubrey's passions and she loves to answer questions or consultations!
NARHC UPDATE & VIEW FROM WASHINGTON DC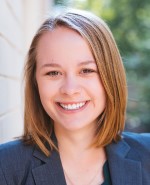 Sarah Hohman, BS, MPH
Director of Government Affairs
National Association of Rural Health Clinics (NARHC)
Alexandria, VA


Sarah is the Director of Government Affairs for the National Association of Rural Health Clinics (NARHC). She works on both regulatory and legislative federal policy and provides direct technical assistance and education to RHCs on COVID-19 allocations and other programs. Sarah also advocates for reimbursement policies that incentivize and support rural primary care and other health services. Prior to joining NARHC, Sarah worked for the Pennsylvania State Office of Rural Health. She earned her BS in Health Policy and Administration from Penn State University and her Master of Public Health from the Penn State College of Medicine. Sarah resides in Alexandria, Virginia.
NAVIGATING THE TEN TENSIONS OF LEADERSHIP
Neil Ihde, MA
CEO, Speaker
Life IQ
Appleton, WI
TAKING RHC BILLING UP A NOTCH & PROVIDER ENROLLMENT AND RHCS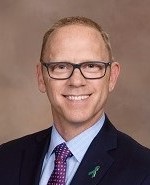 Charles James, Jr, MBA
President & CEO
North American Healthcare Management Services
St Louis, MO


Charles took the position of President & CEO in 2004 after the loss of the company founder, Charles James, Sr. North American Healthcare Management Services (NAHMS) celebrated its 25th year in business in 2017. Charles began his career with James Clinic running the IT department. As part of NAHMS, Charles has overseen & helped develop all aspects of the company. North American Healthcare Management Services is a proud gold-certified, Aprima EHR/PRM. In addition, he provides Revenue Cycle Management, RHC certification/cost reporting/Annual Evaluations, Provider Enrollment, and Financial Consulting to all types of healthcare entities. Charles is the current President of NARHC.
HPSA WITHDRAWL UPDATE & BENEFIT SUMMARY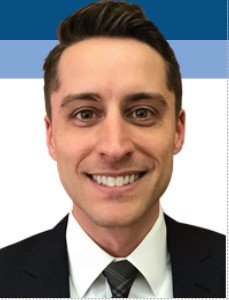 Alex Johnson, MBA, MPH
New Project Manager
HPSA Acumen, Inc
Jamestown, NY

Alex has been helping healthcare facilities establish and capitalize on Health Professional Shortage Area (HPSA) Designations with HPSA Acumen for five years. He has a Master's in Public Health and Business Administration from The University at Buffalo. This education allows him to have high level conversations in areas ranging from access to care to cash flow statements and live out the mission of HPSA Acumen to strengthen the health of communities across the United States.
COST REPORTING FUNDAMENTALS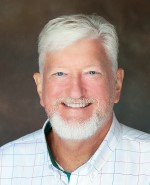 Mark Lynn, CPA (inactive), CRHCP, CCRS
RHC Consultant
Healthcare Business Specialists
Chattanooga, TN


Mark has served since 1989 as President of Healthcare Business Specialists, LLC (HBS) a healthcare consulting firm based in Chattanooga, TN. He is trained as a CPA, is also a Certified RHC Professional, & a Certified Cost Report Specialist. In his role at HBS, Mark helps prepare Medicare & Medicaid cost reports for RHCs, helps physician, NP, & PA practices become certified as RHCs, works with RHCs in developing & implementing Emergency Preparedness plans, conducts Program Evaluations for RHC s in compliance with RHC Conditions of Participation, as well as working with RHCs to report and disburse COVID-19 Provider Relief Funds in accordance with HHS guidance.
NEXT LEVEL RHC COST REPORTING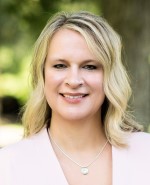 Julie Quinn, CPA, MBA
VP Compliance & Cost Reporting
Health Services Associates (HSA)
Ringgold, GA


Ms. Quinn is a CPA with over 25 years experience in governmental compliance and cost reporting, 15 of which she spent in the Medicare Contractor arena. She holds an MBA with a concentration in Healthcare Administration. During her years with Medicare, she managed an audit staff responsible for Independent RHC cost reports in 15 states and served as Compliance Officer for a Medicare Contractor. In her current role, she assists RHCs with cost reporting, audit resolution, rate setting and various cost issues. Ms. Quinn also works with new and existing RHCs providing mock surveys, policy and procedure manuals, as well as HIPAA and other compliance solutions.
IT'S TIME TO UPDATE YOUR RHC POLICY MANUAL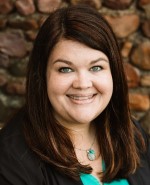 Tressa Sacrey
Director of Compliance and Education
Health Services Associates
Bloomer, WI
Tressa R. Sacrey joined Health Services Associates in May 2015. Mrs. Sacrey has a Bachelor's Degree in Education and has completed courses in Business Applied Technology. Key areas of responsibility include creating policies, developing emergency plans, facilitating hazard training, researching CMS regulations, conducting on-site compliance mock surveys, and creating forms and tools to assist RHC's across the nation.
CYBERSECURITY LOCKDOWN
Daniel Schwartz, BS
Founder & President
Design I.T. Solutions
Spokane, WA

Daniel Schwartz is the Founder and President of Design I.T. Solutions. His company first opened in 2005, providing I.T. support for a single clinic. Over the last 18 years, Design I.T. Solutions has grown to be one of the premier I.T. support and cybersecurity companies in the US. In addition to running an East and a West Coast office, Daniel regularly presents on issues facing the healthcare industry, is regarded as a top security expert in the healthcare field and serves as a Forbes Technology Council Member. Daniel graduated with a B.S. degree in Computer Engineering from Washington State University. He has a wife and two kids, whom he loves to spend time with.
FOUNDATIONS OF RHC COMPLIANCE & BEYOND THE BASICS OF RHC COMPLIANCE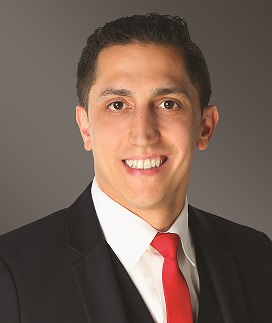 Tom Terranova, JD, MA, MBA
CEO
Quad A
Gurnee, IL
WAYS TO TRANSFORM YOUR RHC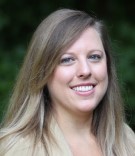 Lindsay Williams
RHIT, CCA, PCMH-CCE, CRHCP Practice Transformation Consultant
South Carolina Office of Rural Health
Lexington, SC
Lindsay Williams joined the South Carolina Office of Rural Health in 2010, and currently serves as a Practice Transformation Consultant for the Center for Practice Transformation. In this role, she is responsible for providing assistance, knowledge and tools around change concepts in access, chronic disease, data collection, workflows and team-based care. Helping practices and health systems assess their patient population and working on performance improvement initiatives throughout the state. Previously, she served SCORH as a billing specialist for four years. Prior to joining SCORH, she worked in medical records, billing and as a referral coordinator for a rural primary care practice in Prosperity, SC.
Agenda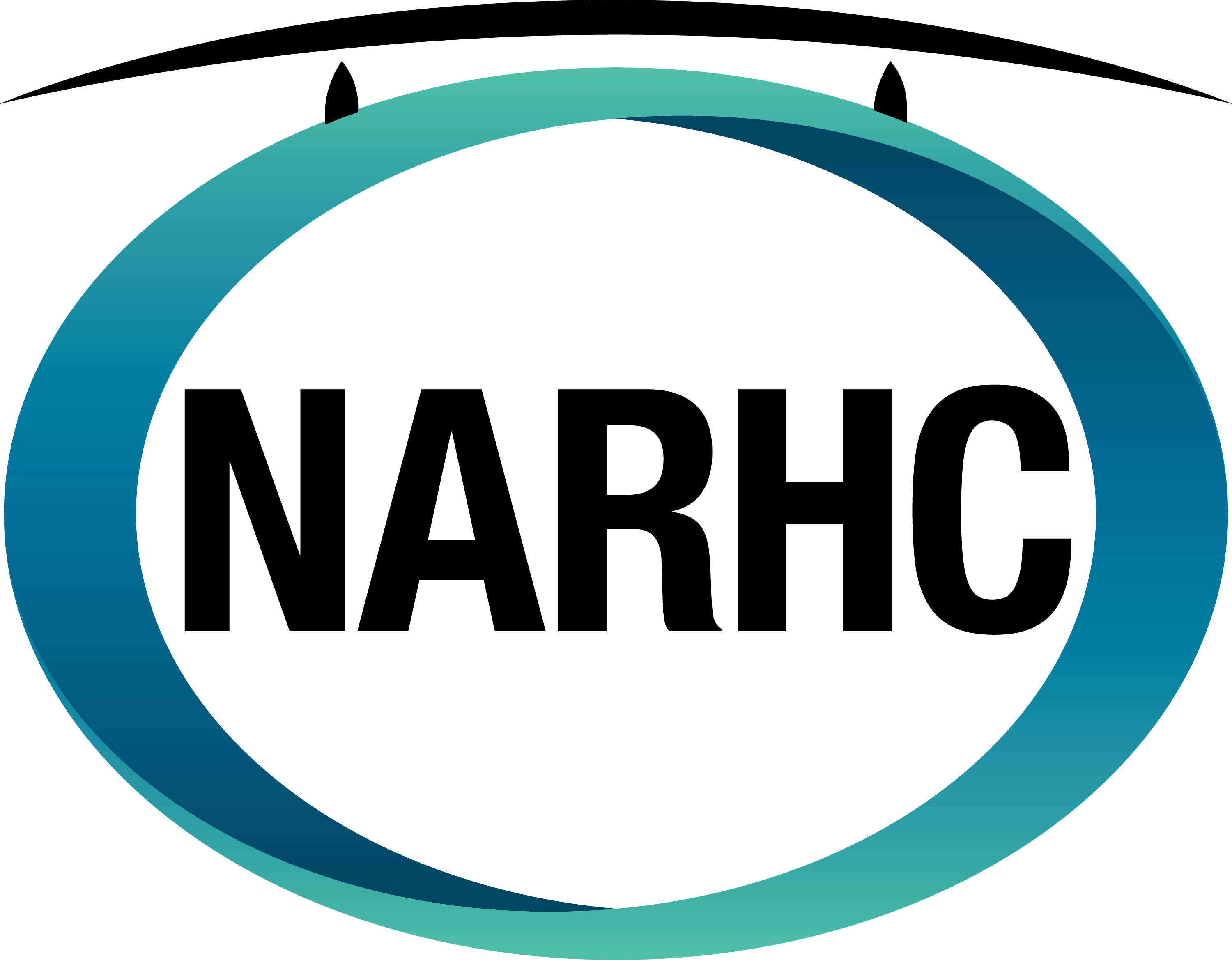 NARHC 2023 Fall Institute Agenda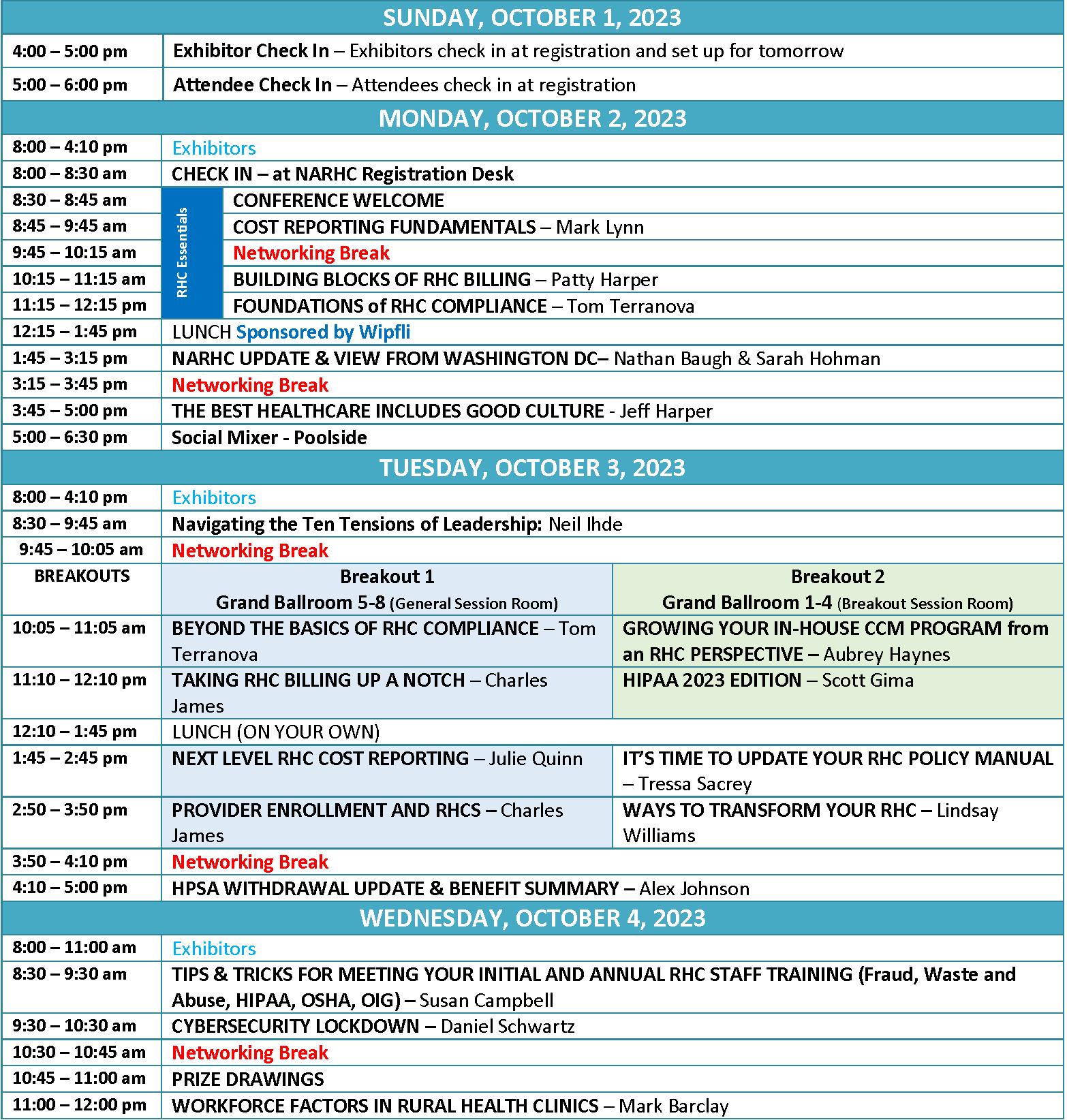 Agenda is tentative to change.
Cancellation Policy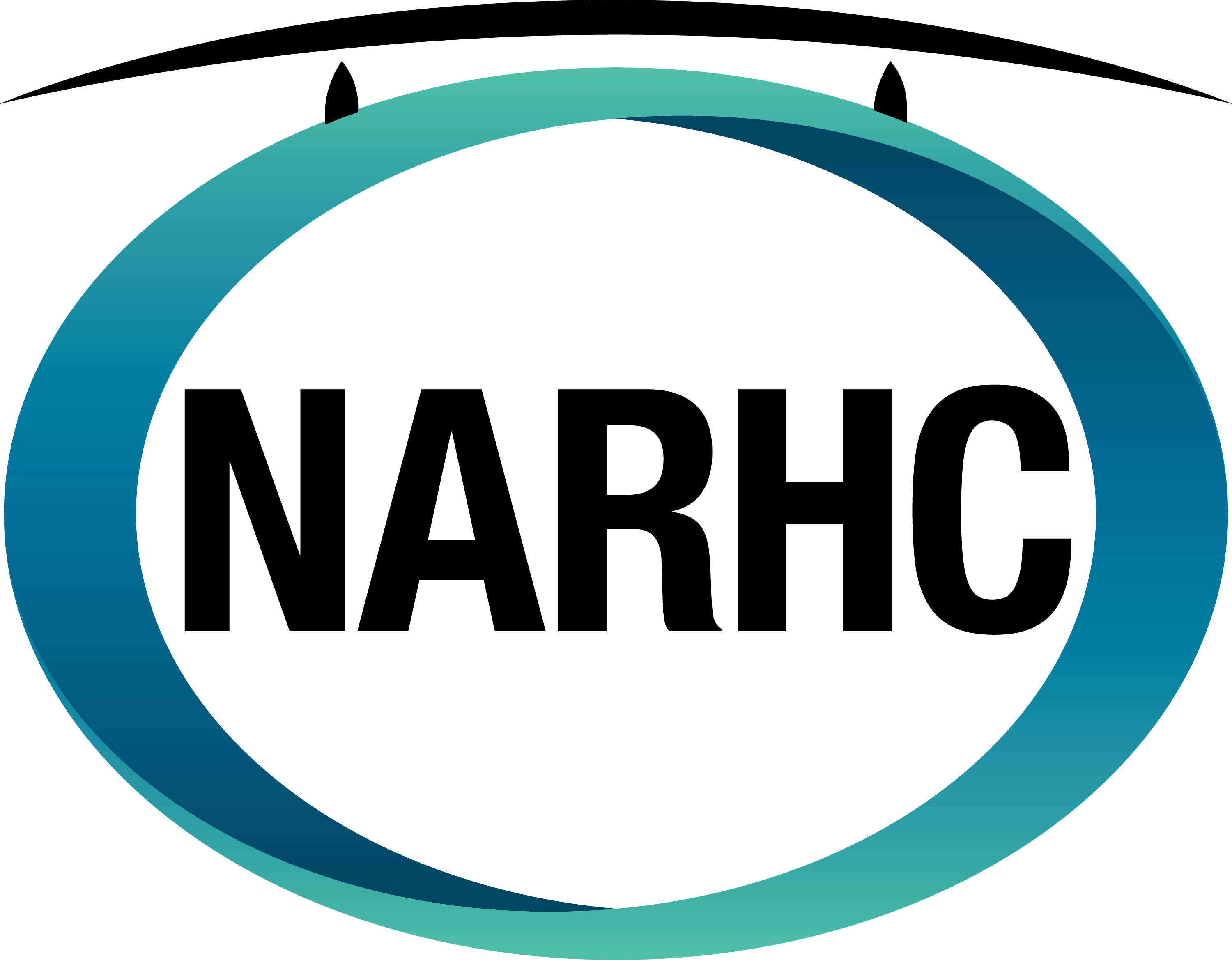 NARHC 2023 Fall Institute
Cancellation/Transfer Policy

All cancellation/transfer refunds will incur a $25 processing fee. Transfers to a future in person conference are not allowed.
100% - On or before August 18, 2023
50% - August 19, 2023 thru September 15, 2023
No Refunds - After September 15, 2023
Substitute Attendee - Substitutions will be allowed with advance notice
In order to cancel/transfer your registration you must complete the Cancellation/Transfer Form
Hotel & Travel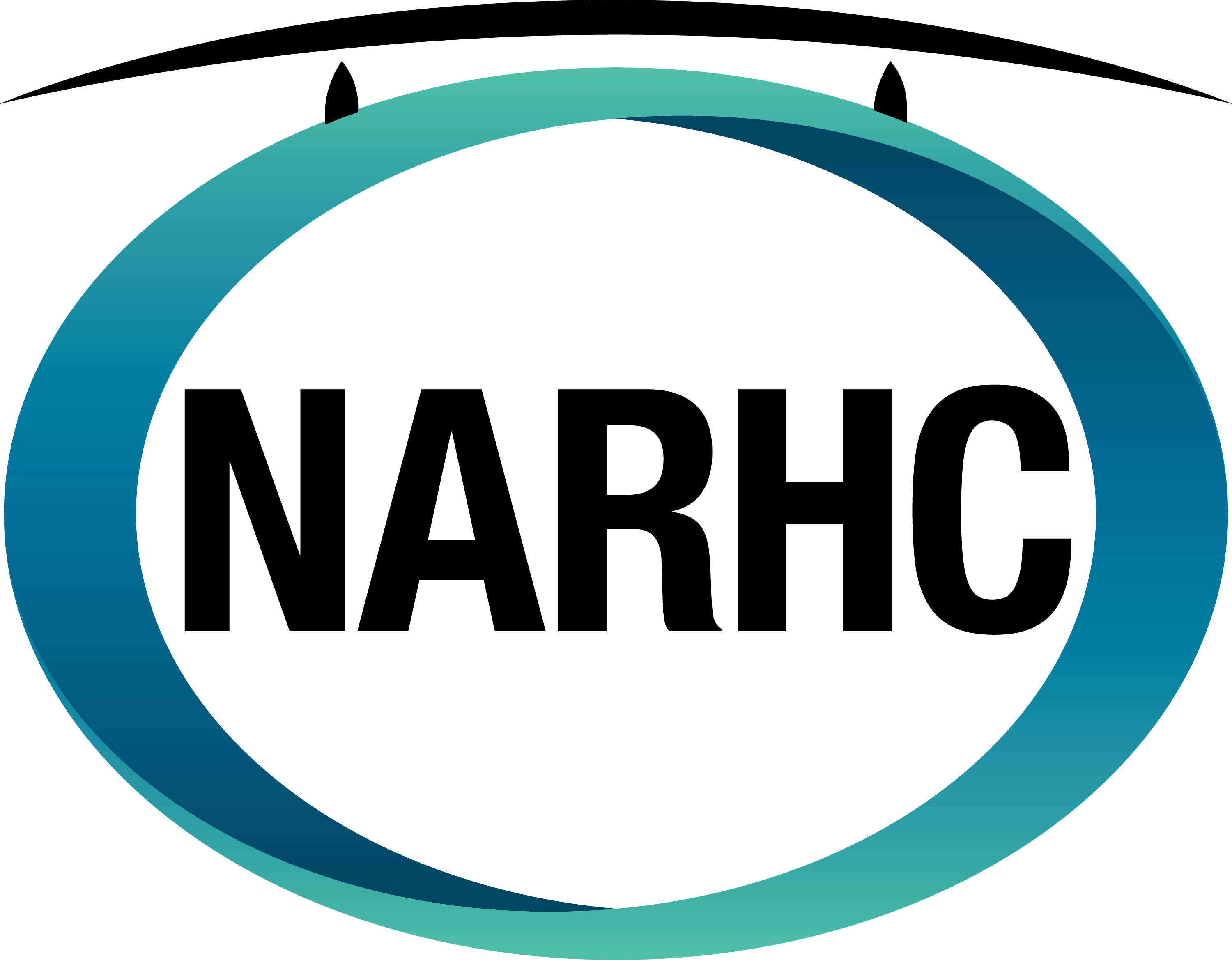 NARHC 2023 Fall Institute Hotel & Travel
Lodging:
Hilton Orlando Lake Buena Vista - Disney Springs - 1751 Hotel Plaza Blvd, Lake Buena Vista, FL 32830.
Room Rates:
Under the room block National Association of Rural Health Clinic, room rates begin at $209/night plus daily resort fee $20 & taxes. This rate is not guaranteed through 3rd party online booking services nor past the room block cutoff date of Sept. 3rd.
Note: The Resort fees cover the following itmes, services and/or amenities:
Guestroom high speed wireless internet access

Shuttle transportation to/from the Disney World Theme Parks

Local / 1-800 calls in-room, up to 60 minutes

DVDNow Movie Rentals

Two (2) 16 oz. Starbucks Coffees daily,

redeemable at Mainstreet Market

Two (2) 16.9 oz. bottled water (Nestle Pure Life) daily,

redeemable at Mainstreet Market

$5.00 discount on one attraction ticket sold at the concierge desk (coupons cannot be combined)
Reservations:
Book your room at https://book.passkey.com/e/50444717, or by calling 800-782-4414, and mention SRP: NAR to receive the group rate. Make reservations early as possible. The block will close September 3rd, 2023, or when full.
NOTE: The room block is reserved for those registered for the conference. If you make a reservation within this room block but are not registered for the conference, the room block rate cannot be guaranteed.
Airport: Orlando International Airport (MCO), 1 Jeff Fuqua Blvd, Orlando, FL 32827
Transportation:
Cab, Uber, Lyft - 17 miles (approx. 20 min.) from Orlando International Airport. Approx. $30-$40 each way.
Overnight Parking:
Overnight self-parking is available at a 20% discounted rate of $17.60 plus 6.5% tax. Valet parking is also available for $30.
DISNEY
We hop you enjoy Disney Springs! Check back here for Disney Spring resources to help improve your experience. Note: Shuttle transportation to/from the Disney World Theme Parks is included in the resort fee!
YouTube Guides to Disney Springs