NARHC 2023 Fall Institute
Event Date: 10/2/2023 - 10/4/2023

Event Overview
NARHC 2023 FALL INSTITUTE
Agenda is Now Available!


The NARHC 2023 Fall Institute will be held at the
Hilton Orlando Lake Buena Vista Walt Disney World Resort,
connected by skybridge to the incredible

Disney Springs

!

Dates: October 2-4, 2023 (M-W)

Paying by check? Download your Registration Form! AVAILABLE Soon! 2023

Looking to attend an RHC focused conference this year? NARHC has you covered!

Who Should Attend?
NARHC Institutes are put on by the only national association dedicated strictly to Rural Health Clinics (RHCs). A wide range of rural health professionals will be in attendance including CEOs, CFOs, Physicians, PAs, NPs, Clinic Managers, Billers & Coders.


Need Continuing Education Credits?
Earn Continuing Education Credits: CME from AAFP* (for MDs, PAs, NPs) and CEUs from AAPC* (for coders), and CRHCP CEUs for those who obtained their certification in an odd year.
*Average continuing education credits range from 14-16
Rates: Save $100 per person on registration by being a NARHC member! If you are interested in becoming a member Click Here for the membership application. Unsure if you're a member? Call us and we'll be happy to check your organization's status for you (866-306-1961).

Event Fee Schedule:
Early
Registration
For the first 100 registrants

On-Time
Registration
Ends Sept 4th
Late
Registration
Sept 5 - Sept 30

NARHC

Member

$525

$575
$625

Non-Member

$625

$675

$725


Thank you to our online Sponsors!
Registration
If applicable, please verify your membership status prior to registering. Your member status can be found on your Profile under your account. Additionally, the member rate will auto-populate if your clinic has an active membership. If the member rate is not populating and you feel this is in error, please do not proceed and contact us at 866-306-1961 or membership@narhc.org.
Member Early Bird: $525.00
Register
---
Non-Member Early Bird: $625.00
Register
---
Exhibitor Fees
At this time all exhibitor spots have been filled. If you would like to sponsor a Break or our Social Mixer, please see below to register.
We hope to see you in San Antonio, March 18-20, 2024! Check back in October to register for that event.
NARHC hosts conferences in March and October of every year throughout the United States. The conference is 2 1/2 days long. Exhibitors are welcome to attend any of the sessions. We are anticipating over 450 to attend each of the conferences.
Rural health professionals of all kinds attend our Institutes due to the variety of topics offered. Attendee titles range from Hospital CEOs, to physicians, to clinic managers, to coders. NARHC is the only national association in the country focused entirely on Rural Health Clinics. There are currently 1,500+ RHCs who are members of NARHC. We educate and inform the RHC community about ever-changing RHC policies and procedures through our conferences. Attending our conferences is vital for the professionals within the RHC community to stay current on legislative changes affecting RHCs across the nation.
Click Here for a Consultants Membership Application

Additional Exhibitor Registration $500
Max allowed 3 people per table. (We provide 2 registrations for members and 1 registration for non-members in the Exhibitor registration.)
Break Sponsor $1,000
Your logo will be displayed next to the food & beverage stations during a networking break.
(5 AVAILABLE)
Social Mixer $1,500
The first evening of the conference, Monday, October 2nd, we will be hosting a socail mixer and celebrate another year of RHC work. For more details contact us at events@narhc.org

LATE FEES +$100
A late fee of $100 will be added per selection if payment is received after Aug. 25th.

Please register below.
Amount
Description
$500.00
Additional Representative
fee ends 9/1/2023
Register
$1,000.00
Networking Break Sponsor
fee ends 9/20/2023
Register
$1,500.00
Social Mixer
fee ends 9/15/2023
Register
Agenda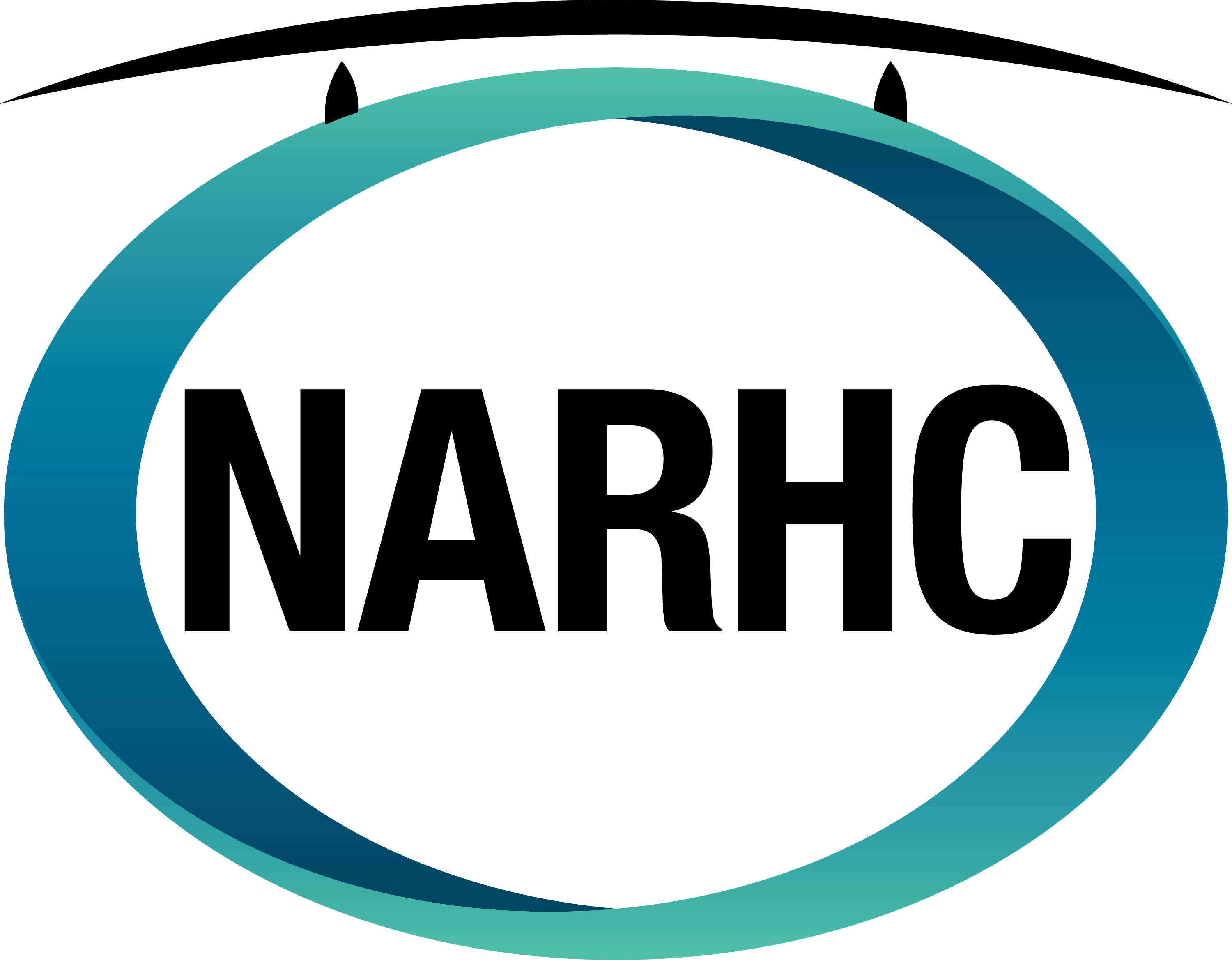 NARHC 2023 Fall Institute Agenda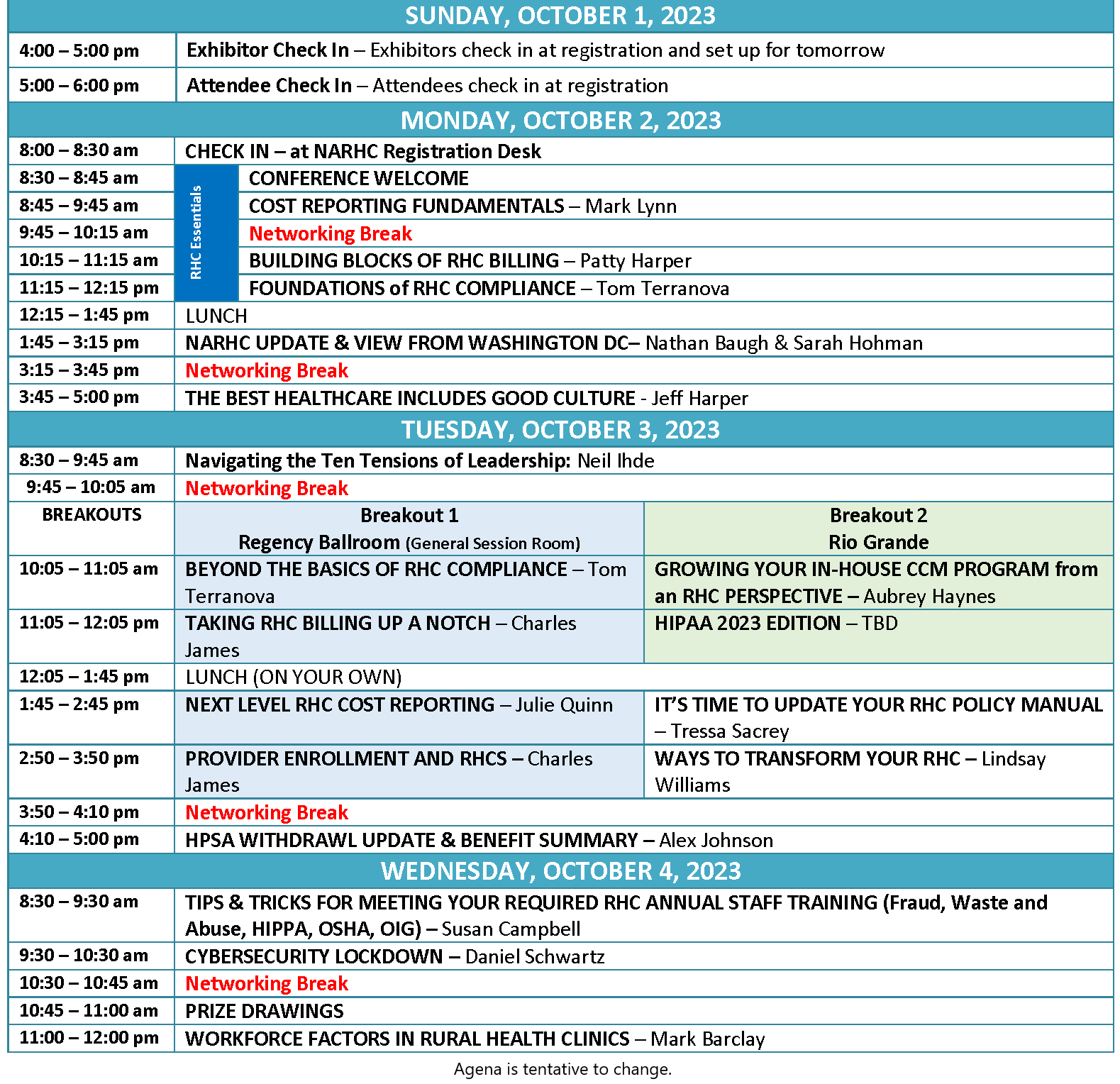 Cancellation Policy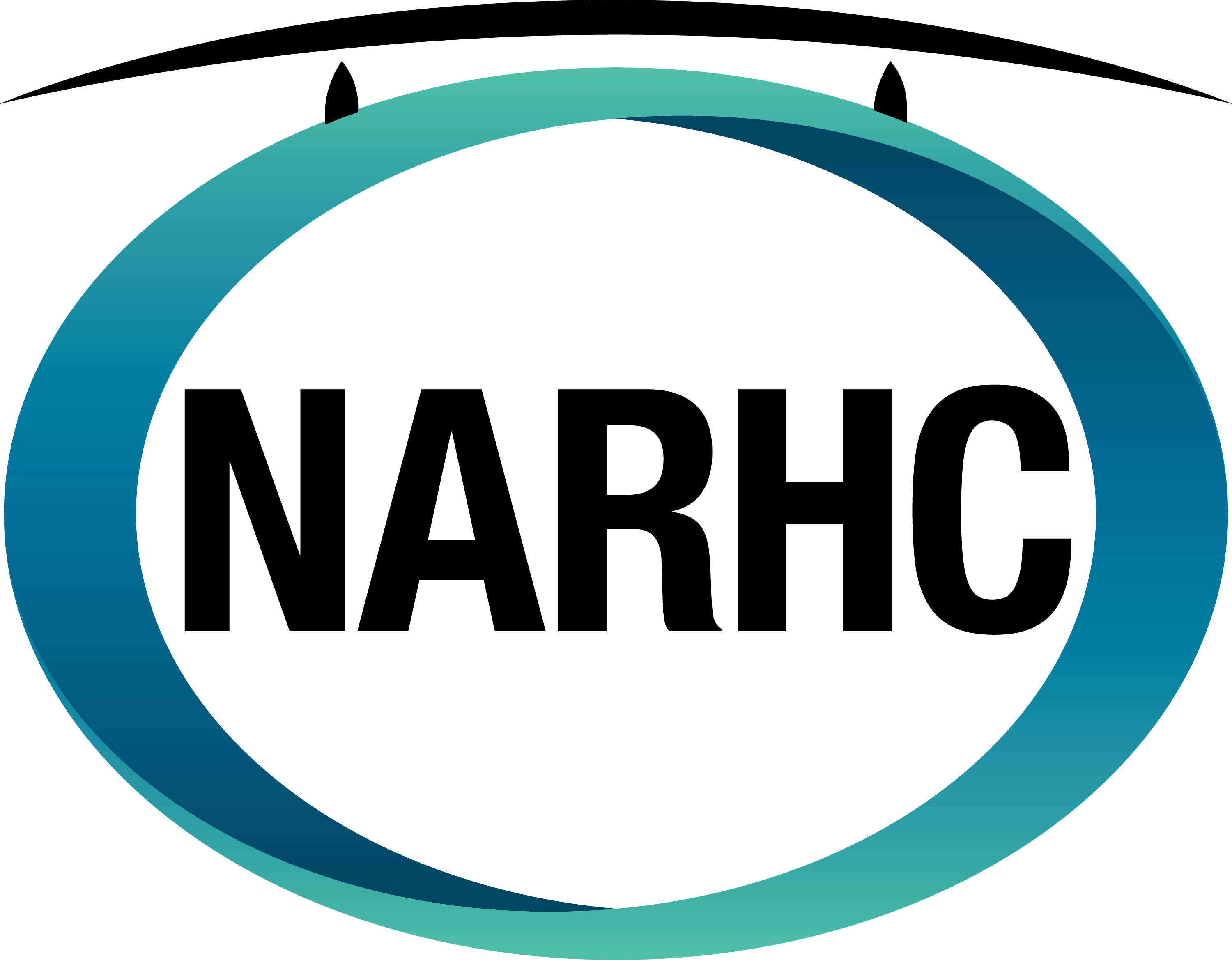 NARHC 2023 Fall Institute
Cancellation/Transfer Policy

All cancellation/transfer refunds will incur a $25 processing fee. Transfers to a future in person conference are not allowed.
100% - On or before August 18, 2023
50% - August 19, 2023 thru September 15, 2023
No Refunds - After September 15, 2023
Substitute Attendee - Substitutions will be allowed with advance notice
In order to cancel/transfer your registration you must complete the Cancellation/Transfer Form
Hotel & Travel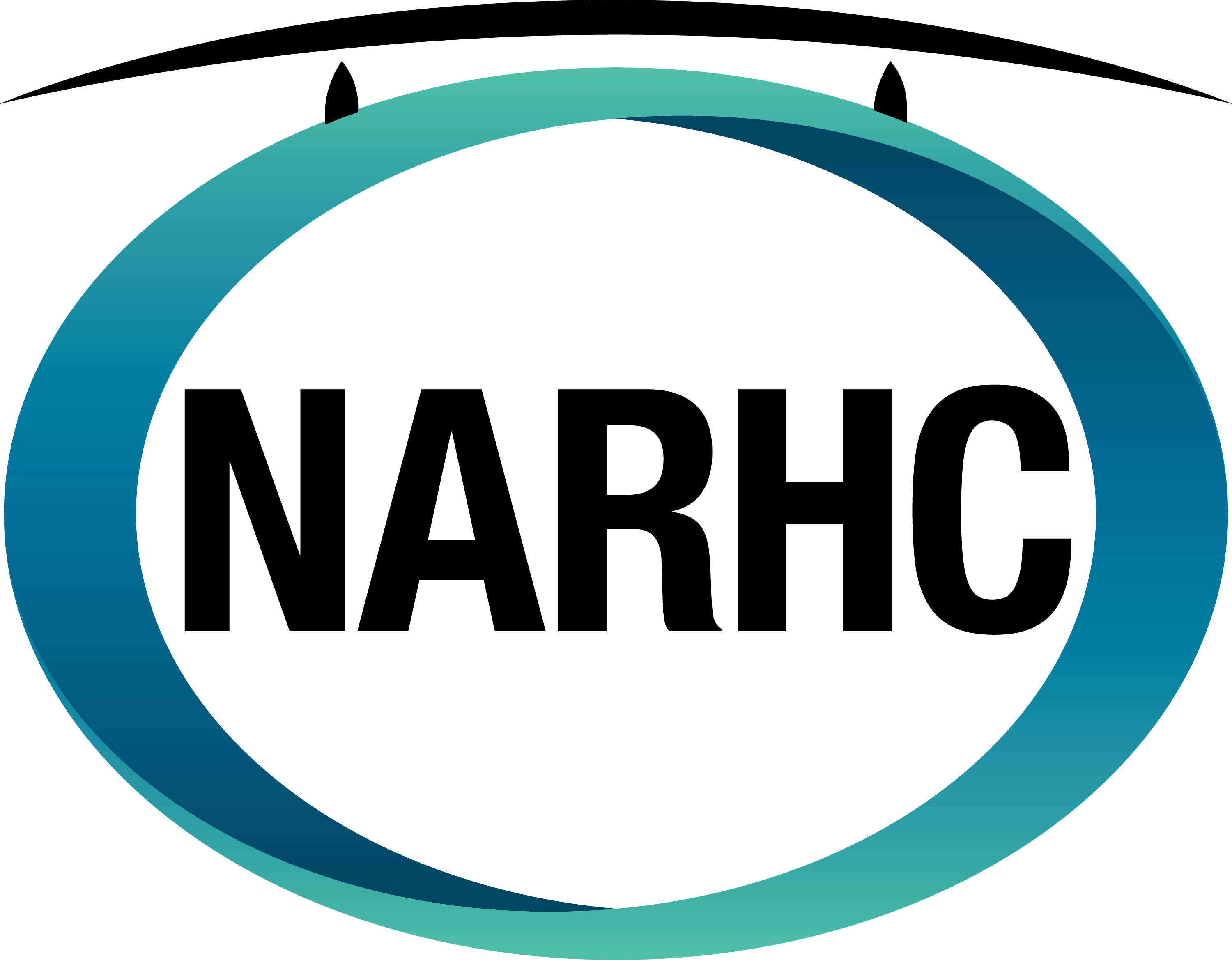 NARHC 2023 Fall Institute Hotel & Travel
Lodging:
Hilton Orlando Lake Buena Vista - Disney Springs - 1751 Hotel Plaza Blvd, Lake Buena Vista, FL 32830.
Room Rates:
Under the room block National Association of Rural Health Clinic, room rates begin at $209/night plus daily resort fee $20 & taxes. This rate is not guaranteed through 3rd party online booking services.
Reservations:
Book your room at https://book.passkey.com/e/50444717, or by calling 800-782-4414, and mention SRP: NAR to receive the group rate. Make reservations early as possible. The block will close September 3rd, 2023, or when full, whichever comes first.
NOTE: The room block is reserved for those registered for the conference. If you make a reservation within this room block but are not registered for the conference, the room block rate cannot be guaranteed.
Airport: Orlando International Airport (MCO), 1 Jeff Fuqua Blvd, Orlando, FL 32827
Transportation:
Cab, Uber, Lyft - 17 miles (approx. 20 min.) from Orlando International Airport. Approx. $30-$40 each way.
Overnight Parking:
Overnight self-parking is available at a 20% discounted rate of $17.60 plus 6.5% tax. Valet parking is also available for $30.
DISNEY
We hop you enjoy Disney Springs! Check back here for Disney Spring resources to help improve your experience.